There are two things you can do to increase the profit for your home care agency: 1) you can spend less, and 2) you can sell more.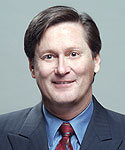 A lot of the focus of Ankota is to help you to spend less, but that's not enough to sustain and to grow your business... You've got to sell more! And you don't have to take our word for it. Instead, listen to Bill Dombi from the National Association of Home Care and Hospice (NAHC) in this video (jump right to 0:25 into the video to hear Bill). Bill explains that there's a huge opportunity for growth in home care, and that all kinds of organizations (hospitals, disease management organizations, physician practices, and others) are looking into how they can grab pieces of the market.
In the mean time, home care agencies are lamenting the cuts in reimbursement that are being handed down from CMS. Well OK, but what's done is done... The bottom line is that the home care industry needs to "shake that off" and start looking at the opportunity like you're starting a business. That's precisely what the outsiders referred to by Bill are doing, and we need to do it too. This is called "Corporate Entrepreneurship", which is a process by which existing companies look to expand into new businesses.

So how do you do it? Well let's start by looking at an example we can all relate to. The agency RightAtHome just announced what they're doing to expand into the arena of transitional care (helping to prevent readmissions). The call their initiative "RightTransitions" and you can read their full story here. From the article, here's their description of the program and its results: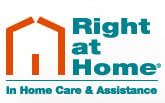 How does RightTransitions work?
A patient navigator works with the patient and discharge planners to develop personalized options for support services through Right at Home, transportation to pharmacy visits and follow-up physician's appointments, medication reminders, light housekeeping and meal preparation.
After patients are discharged from a hospital, they are assisted in the home by Right at Home caregivers who help with medication pick-up and reminders, transportation to follow-up physician appointments and household duties to keep their homes safe and clean. Caregivers also serve as the eyes and ears for family members and doctors should any notable situations arise. Making sure people are cared for as they transition from one care environment to another is key in preventing readmissions.
In a transitions program in North Carolina, Right at Home worked with Forsythe Medical Center to successfully reduced hospital readmissions of participants by 53 percent. How? By addressing the complex needs of discharged patients, the "Hospital to Home Program" ensures a strong, home-based recovery. This partnership is the first of its kind in North Carolina and is recognized statewide as a model initiative.
If you provide home care, you're probably realizing that you have the skills to provide a program like this too. The skill that you're missing might be the "entrepreneurship" skill, which starts from seeing the opportunity and putting a plan in place to seize it, which likely involved the following:
Seeing the opportunity
Getting internal buy-in to try it out
Describing the process and making a presentation
Partnering with at least one hospital to try it
Naming the program
You can do it too... And if we listen to Bill Dombi's words as a warning, you should be doing it. To help, we'll start sharing more on Home Care Entrepreneurship on this blog. As a quick aside, Ankota's home care software allows outside groups (like discharge planners) to refer and follow their patients online. Contact Ankota for a demo.
Ankota provides software to improve the delivery of care outside the hospital. Today Ankota services home health, private duty care, DME Delivery, RT, Physical Therapy and Home Infusion organizations, and is interested in helping to efficiently manage other forms of care. To learn more, please visit www.ankota.com or contact Ankota