Before January is over (and yes this is hours away) we wanted to take care of unfinished business for 2010 and one exciting part is to name our book of the year. The winner for 2010 is The Checklist Manifesto, by Atul Gawande. Also, the book is now available in paperback for only $9 on amazon.com.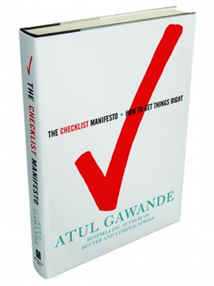 Dr. Gawande is a terrific author and storyteller. He's also able to convey difficult medical topics in a very easy to understand manner. Home caregivers and nurses have provided better service as a result of checklists but for some reason (maybe egotistical pride) doctors have been less willing to adopt this best practice. The book makes compelling arguments for why this should change. One example is the way that Johns Hopkins Medical Center began using checklists in intensive care leading to significant improvement in outcomes (a link to a more detailed story is available below).
Rather than recounting all of the other information and the book, allow me to refer you back to the following previous articles on the Ankota blog:
Before closing, I'd also like to point new readers to Ankota's Book of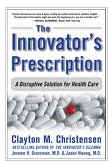 the Year for 2009, the Innovator's Prescription. This fascinating book explains how the US healthcare system evolved and goes on to describe how innovation can transform the industry to provide better care at lower cost. In my humble opinion, this should be the playbook for implementing health care reform.
Ankota provides software to improve the delivery of care outside the hospital. Today Ankota services home health, private duty care, DME Delivery, RT, Physical Therapy and Home Infusion organizations, and is interested in helping to efficiently manage other forms of care. To learn more, please visit www.ankota.com or contact Ankota