Today's guest blog comes from my friend and advisor Ginny Kenyon who I really consider a "luminary" in home health and private care. Ginny has the first hand experience, insight and forsight to set the organizations with whom she consults ahead of the pack. She's a fantastic coach!

Home Health and Hospice Executives: It's Lonely at the Top
by Ginny Kenyon
Being a Home Health or Hospice administrator can sometimes be a lonely job, particularly if you do not have a peer to talk to. Most of the time there are other Home Health or Hospice colleagues in your community who are peers, but they are also your competition. This makes it difficult, if not impossible, to discuss the issues you are facing. So where do you turn when you really need a "sounding board?" Home Health and Hospice executives are turning to a coach for this valuable support.
The use of coaching in the Home Health and Hospice industry is on the rise. It is proven to be a cost effective means of achieving improved results for both the team and the business. In fact, there is increasing evidence that coaching is one of the most powerful ways of developing people and adding to bottom line business performance.
Home Health and Hospice executive coaching creates an environment for the overall growth of the business and assists the staff with changes in the industry. Coaching can also help to develop personal skills and performance. Home Health and Hospice executives who receive coaching can expect guidance concerning the problems they face, insights into daily activities, and assistance with improving methods, systems and procedures. A recent survey on the results of home health executive coaching reported that the individuals who received coaching saw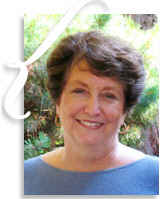 improvement in:
Working relationships with their direct reports
Working relationships with their manager
Team building
Reduction in conflict
Improved business relationships with clients
With the downturn of the economy, many agency executives limited or cut out expenditures for training and support because they could not justify the cost and did not see the results for the bottom line of the agency. However, two studies in the business world found that coaching can turn the investments in training and coaching into positive results to the bottom line.
In one study, The Xerox Corporation found that the impact of using follow-up coaching after formal training gave a massive 87% increase in the effectiveness of training when compared to training alone.
In the second study, the International Management Association showed that training improved the performance of their teams by 22%. When coaching was added to the training program, improvement in day-to-day work performance increased by 88%.
"Coaching is increasingly being utilized because:
Small- to medium-sized agencies can experience isolated managers who welcome support and challenge from someone outside their immediate work environment, especially if coaching and leadership development are not available in-house.
Attendance at whole-day, or multi-day leadership development courses can seem impossible in an already busy schedule, and involve significant travel expenses. Sessions with a healthcare executive coach, often conducted over the telephone, can fit around other commitments.
As organizations operate with a "lean" staff, a shortage of time and increased pressure to perform is always present, and coaching provides "just in time" assistance and individual learning and support.
Coaching provides for an individual "thought partner" to help the executive or manager confidentially think through important decisions in an enhanced manner."(Auerbach, 2005)
An investment with a Home Health and Hospice executive coach pays off many times over by increasing your bottom line, helping you work with renewed passion, working smarter not harder, and adding a more balanced work life. What will be your next step? Contact us to discuss how a Home Health and Hospice executive coach can support your efforts in 2011.
Ankota provides software to improve the delivery of care outside the hospital. Today Ankota services home health, private duty care, DME Delivery, RT, Physical Therapy and Home Infusion organizations, and is interested in helping to efficiently manage other forms of care. To learn more, please visit www.ankota.com or contact Ankota