The Home Care Software Geek posts in this blog don't talk about Home Care Nursing Software, Private Duty Telephony, DME Delivery Software, Home Infusion Care Management or the other topics we focus on regularly at Ankota. Instead, these posts are intended to keep our readers up to date with technology trends that might be useful to your agencies, such as social media technologies, mobile devices, and what's happening from the big-boys like Microsoft, Google and Apple.
Today we dig into cloud computing... More than a buzz-word, cloud computing allows your software applications to run on the internet in shared data-centers that worry about all those pesky details like upgrades, backups and uptime. Both large and small companies are now adopting this approach to get better more current applications at lower cost. Here's the overview:
Cloud applications run on the web
Generally your application is sharing computers with other companies, but the technology to keep your information safe and protected is available
The company bringing your application should do backups and frequent upgrades
Usually the time and cost to go live is much faster
The following article (excerpt) from Advanced 365 does a nice job explaining what it would mean to move your business to the cloud.

Removing the mist surrounding the Cloud (excerpt)

The hype surrounding cloud computing is expected to reach unprecedented levels over the next few years. According to recent research by analyst Gartner, CIOs view the cloud as their top technology priority for 2011 and it expects the number of organisations using on-demand computing to rise to 43% within four years.
Despite being lured by the prospect of achieving significant cost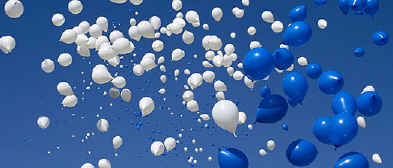 savings and efficiency gains, not all organizations are ready to embrace cloud computing and some lack an adequate contingency plan in the event of it all going wrong. Neil Cross, Managing Director of leading managed services and cloud computing provider, Advanced 365, says that businesses should consider the following key factors before seeking to introduce cloud computing as part of their IT strategy.
Determine what you want to achieve and why
IT is about delivering improved business services, not just on ensuring the smooth-running of technology, so make sure you understand what you want to achieve as an organisation and why. Cloud options should be thoroughly reviewed alongside non-cloud alternatives with the benefits and drawbacks of each being given fair consideration. Moving to cloud computing just because it's the latest buzz in IT isn't a good enough reason and your project is likely to fail.
Understand your business drivers as well as the IT drivers
The pressure to achieve efficiency savings may encourage more IT teams to look at moving to a cloud computing model. However, it's essential that any changes made to IT infrastructure are suited to the needs of the business first rather than being modified to fit the IT department's preferred cloud platform.
Fail to prepare, prepare to fail
Adopting a cloud solution can be as quick as going online and signing up or swiping a credit card, but it's important for home care organizations to think about the risks and plan. Is your data going to be held safely and securely on the cloud and are you satisfied that your cloud supplier is reliable and experienced enough to provide your business with the necessary service-level provision you require?
In the event of a business-critical application going down, you need to be reassured that your cloud provider has the expertise and skills to get it up-and-running again as quickly as possible. Ensure that your provider offers service level agreements (SLA's) that are appropriate for your business which cover almost any eventuality. The most effective cloud partners can offer multiple SLA's for a single customer giving the business peace-of-mind at all times.
Ankota provides software to improve the delivery of care outside the hospital. Today Ankota services home health, private duty care, DME Delivery, RT, Physical Therapy and Home Infusion organizations, and is interested in helping to efficiently manage other forms of care. To learn more, please visit www.ankota.com or contact Ankota