Nobody would argue that therapy services (physical occupational and speech therapy) are a crucial aspect of home health care. But in the past, therapy services have been somewhat under the radar screen in the overall home health care quality process. This is all changing! Here's the intro to a blog post by Julianne Haydel from Haydel Consulting Services that gets directly to the issue:
In reviewing charts lately, there seems to be a severe lack of therapy management in home health agencies that depend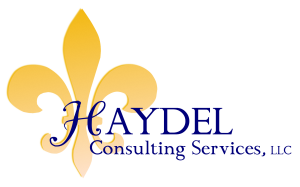 upon contracted therapy. It seems that in some parts of the country, therapists are in such high demand that we allow them to do as they please as long as they will see our patients. We choose between the lesser of two evils – having a rogue therapist or two or not providing therapy to our patients. This can result in poor care to the patient but most often it results in financial disasters. It doesn't matter how much you are paid for an episode, if you spend more than you make. These are some of the problems I see regularly throughout agencies. Read Julianne's full post here.
Ankota has risen to the challenge and will soon launch our newest product TherapEZ to help home health agencies and their therapy subcontractors to improve the process of care management. Key benefits of TherapEZ are as follows:
For Home Health Agencies: Full real-time visibility of therapy notes, therapy schedules for your patients, and the workflow of therapy management (patient intake complete, eval complete, discharge and extension notifications, etc.). Plus Ankota is willing to work with your vendor to electronically transfer notes into your point of care documentation system.
For Therapy Agencies: Managing your intake, scheduling, billing and payroll plus note processing (including case conference sign-off) is all managed in TherapEZ. We've been told that the product saves 2-3 days per week for back office staff and enables you to add therapists without adding back office staff.
Therapists in particular love TherapEZ because they complete their note (on their tablet PC) during their visit including their time sheet information and signature. So when the visit is done, the paperwork is done too. Therapists have told us that they can take on an additional case per day and no longer have to do paperwork in the evenings.
If you'd like more information or a demo of TherapEZ, please contact us and we'll arrange it at your earliest convenience.
Ankota provides software to improve the delivery of care outside the hospital. Today Ankota services home health, private duty care, DME Delivery, RT, Physical Therapy and Home Infusion organizations, and is interested in helping to efficiently manage other forms of care. To learn more, please visit www.ankota.com or contact Ankota