This week I've been volunteering at an orphanage in Ecuador and although I've been working with infants, toddlers and disabled children up through their teens I've been thinking a lot about caregiving. Although we make software to improve home care I've come to realize that giving care has little to do with software and much more to do with the personal experience of care experienced between caregiver and client. Just so my boss doesn't shoot me, let me be clear that the software certainly provides value by helping keep the focus on care rather than paperwork, scheduling, and tracking.
Today's post is about walking... A recent study published in the Journal of American Medical Association (JAMA) has shown that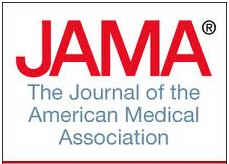 "gait speed" is a strong indicator of life expectancy. The article, reprinted here in Science Digest, focuses on the age-old question of what medical conditions to treat (e.g., is the pain, cost and risk of surgery justified by the potential benefit to the patient). It is traditional in these decisions to look at how old the person is and how long they're expected to live. But age is not the best indicator according to this study, how quickly the person walks gives a stronger indication.
There's nothing in the article about what this should mean to caregiving, but here are my top reasons to take your client for a walk today:
They might see something beautiful and fantastic that they wouldn't otherwise see
You might be increasing their physical fitness and walking speed as a result of the walk, and
You might be enabling them to live longer as a result
Ankota provides software to improve the delivery of care outside the hospital. Today Ankota services home health, private duty care, DME Delivery, RT, Physical Therapy and Home Infusion organizations, and is interested in helping to efficiently manage other forms of care. To learn more, please visit www.ankota.com or contact Ankota