I recently conducted an informal and wholly unscientific survey of homecare CEOs, including CEOs of home medical equipment and a physical therapy businesses, and found some major overriding stresses that keep them awake in a cold sweat at night, including: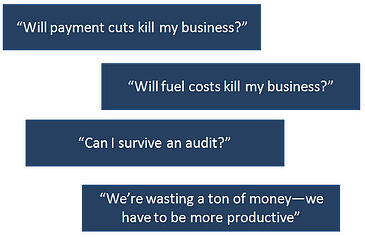 We all know it intuitively, but most of us don't do anything about the stress. The Japanese have a word for it when it reaches extremes: Karoshi. It's the corporate equivalent of Hari-Kari and literally means "death by overwork." The Japanese government recognizes it as a cause of death and has campaigns to reduce Karoshi. Families of the deceased can and do successfuly sue employers when a family member dies from overwork. Officially, the Japanese work 20 hours less per year than Americans, although some argue that they work more off the books than their American counterparts.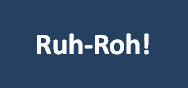 So what's the point of this blog post? I don't presume that we have a prevalence of home healthcare workers about to fall victim to Karoshi. We do, however, widely recognize caregiver fatigue, whether it be family or professional caregivers. We have a responsibility to better undertstand it and help mitigate the risk of caregivers, who are already stressed, becoming even more so. Entrepreneurs rarely acknowledge the exhaustion that often develops among their ranks. I speak with hundreds of home healthcare executives and their counterparts at Home Medical Equipment (HME/DME), Therapy and Private Duty home care businesses who seem to be determined to make Karoshi a common word in US households. They have the best of intentions and, like the caregivers they employ, are fully committed to their professions and their clients.
Today's post is an effort to encourage our current and future customers--Home Health Care agencies, Therapy, HME and Private Duty companies--to AVOID KAROSHI!
"This is not good for my mental and physical well-being," says Douglas Heddings of New York City in a recent article in Entrepreneur entitled "Don't Melt Down."
The article continues, "Researchers agree. Frequent long hours can increase stress and touch off a host of health hazards, including insomnia and high blood pressure. Poor decision-making starts to creep in. And unlike your laptop, your system doesn't have an internal fan to cool it down.
"Entrepreneurs are, of course, an action-oriented bunch by definition. That's usually a good thing. But a bias toward action can get in the way of the thinking needed to set limits and work smart. Too many entrepreneurs default to reactive behavior, reflexively jumping to the chime of a new e-mail, the pressure of a ticking clock and other external pressures and interruptions. They let technology and time manage them. This leads to the burnout model of work--they just keep going until the paramedics arrive."
What can you do? Well, we don't have all the answers, but there are several that fit within our area of expertise and that have been proven to reduce some of these stresses and dramatically improve business performance at the same time.
A few helpful hints from Ankota on avoiding Karoshi by better preparing your business to run well and run consistently: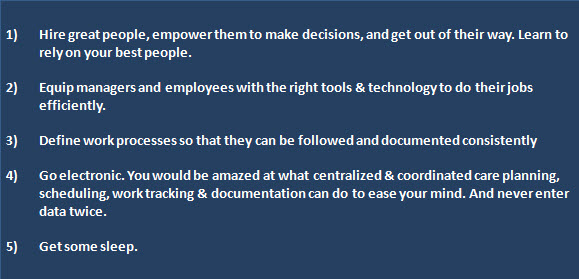 For more on improving business performance and making life in charge a bit easier, click here or on the Ankota logo and ask Ankota to help.
For more on avoiding Karoshi, click on the Geekpreneur logo here: