My friend and colleague Laurie Orlov posted another gem on her blog entitled "Tech-enabled home care is betwixt and between"

which you can read here. For those unfamiliar with Laurie, her website and blog is called the Aging in Place Technology Watch and can be viewed at http://ageinplacetech.com. As the title implies she focuses on technology for aging in place. From a style perspective, she has a snarky way of pointing out iniquities in understanding the way that technology and aging are being used and should be used. This makes her posts very entertaining. She's also a great researcher which makes her posts well-informed and educational.

In a nutshell, Laurie looks at the high costs of elderly care in assisted living facilities (ALFs) and Home Care and then looks at how the Kentucky-based company ResCare has 50,000 employees helping 1 million clients by checking in on them using home monitoring technology combined with web-cam and chat capabilities. The caregiver checks in on the individual or couple remotely in their home, and has the ability to get them help only when needed. In the case of ResCare, most of their cases are reimbursed through Medicaid.
Laurie then points out that so far as she knows there aren't a lot of private pay home care organizations using this type of technology to lower their costs or differentiate their service. In our home care entrepreneurship series on the Ankota blog, we suggested a blueprint for this several months ago that you can read here, but in a nutshell, here's the idea:
Offer a service to install TeleCaregiving technology such as the products offered by Ankota's partner BeClose. For this you can charge a site-survey and installation service fee
Next offer a bundled service where you check-in on the client on a regular basis (weekly, monthly, etc. based on their need)
Couple it with Ankota's FamilyConnect which gives you a way to report back to the loved ones of the person under your care

Also offer the ability to deploy a caregiver when needed (at a higher than normal price because of the on-demand nature of the service)
What does this give you:
A low-priced yet high margin entry-level caregiving service that you can offer in your community
A way of building a relationship with prospective clients long before you currently do
A great shot at being able to provide in home care as the client's needs escalate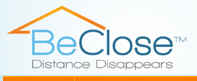 Ankota provides software to improve the delivery of care outside the hospital. Today Ankota services home health, private duty care, DME Delivery, RT, Physical Therapy and Home Infusion organizations, and is interested in helping to efficiently manage other forms of care. To learn more, please visit www.ankota.com or contact Ankota