Ankota recently posted an article about combining "TeleCaregiving" with home care as a way to provide a lower cost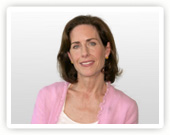 alternative for aging in place. We had a few comments and questions about the cost of a TeleCaregiving system so we caught up with Liddy Manson, the president of Ankota's partner BeClose. Here's a transcript of our interview with Liddy.

Ankota: Can you describe for us a typical BeClose system installation and the associated costs?
Liddy: BeClose is typically installed in a home where an older adult is living alone and would like the safety net of knowing that if something goes wrong, a family member or caregiver will find out. We have customers at a range of stages on the health spectrum from extremely active and independent (walks 4 miles per day) to very infirm (cognitively impaired and bed ridden 90% of the time). The advantage of the BeClose system is that it is flexible enough to provide caregiving information that is actionable regardless of the health and mobility of the resident. Our average system costs roughly $300 for the equipment, and as little as $49 per month for the monthly service fee.
Ankota: Another concern we hear is about the wiring and the need for a phoneline for a system. How has BeClose responded to those concerns?
Liddy: Unlike all other Emergency Response and Home Monitoring systems, BeClose is an entirely wireless system. This means that residents do not need an additional phone line or broadband internet access in the home, each of which adds between $20 and $40 per month in expense. BeClose operates using wireless technology to communicate to caregivers, and the cost for that transmission is included in the monthly fee.

Ankota: I know that there are easy instructional videos on the BeClose website, but can you give us a feel for whether special skills or training would be required for a home care agency to be able to plan and install a BeClose system?
Liddy: We designed BeClose to be as easy to set up as an electric clock and as easy to activate as a purchase on Amazon.com. For those who want additional insight on where to place sensors and how to set up custom alerts, we offer a half hour free consultation session with a customer support specialist so that everyone can rest easy that the system has been installed correctly.
Ankota: Would BeClose enable the business model that we proposed, where a home care agency can provide a service to check-in on clients with a BeClose system (e.g., weekly or maybe daily or monthly depending on need)?
Liddy: BeClose has a number of tools that make it easy for homecare agencies to use in providing top level care to their clients. We provide a daily summary email of each customer, so homecare workers can do a quick check-in each morning and get a sense of the state of the resident before they arrive for work. In addition, we offer multi-view monitoring for homecare workers should they wish to log on to our system and see a snap shot of several customers at the same time. Finally, we allow the families of the residents to send alerts to an unlimited number of care givers, giving homecare agencies the opportunity to provide families who are far from their loved ones backup support 24/7 -- a new model of homecare services.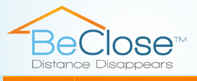 Ankota provides software to improve the delivery of care outside the hospital. Today Ankota services home health, private duty care, DME Delivery, RT, Physical Therapy and Home Infusion organizations, and is interested in helping to efficiently manage other forms of care. To learn more, please visit www.ankota.com or contact Ankota