According to a recent study sponsored by United Healthcare and the National Alliance for Caregiving, there are three technologies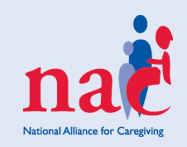 that familes are more readily embracing than others for assistance with providing care for their loved ones. Although the focus is on family caregiving, home care can learn from the results. The study is entitled e-Connected Family Caregiver: Bringing Caregiving into the 21st Century. Press this link to get a copy of the Study Snapshot and Key Findings.
In a nutshell, the study was conducted last November and included 1,000 families who were asked to give their impressions regarding 12 technologies. Of the 12 technologies, the 3 with the greatest potential were as follows:
Personal Health Record Tracking
A Caregiving Coordination System, and
A Medication Support System
So how can an entrepreneurial home care organization work to benefit from this information?
Deciding to bring home care into a family is a tough decision that can have significant cost and also have impacts on quality of life not only for the clients needing care but also for their family members (who are often the de facto caregivers). Most home care companies offer one product which is "caregiving" and the only options that you offer are "how many hours" are needed. The differentiation comes down to "comfort" with the sales person and supervisory nurse, and cost.
What if instead you could offer a variety of solutions to help the family? How about the following:
"Your mom would really benefit from a medication dispensing system, we can help acquire and set that up for you"
"Since your dad needs to see multiple specialists, it would be beneficial to organize a personal health record for him"
"The system we use for tracking care [Ankota] allows local and distant family members to connect into the system to see how mom is doing and to put items on mom's schedule. We can set that up for you" Check out Ankota's FamilyConnect video
By offering options like these, your organization will stand out from the crowd and instead of being "this much per hour" or "that much per hour" you'll be perceived as a partner in their loved ones care. And even if your initial engagement is for fewer hours, you're positioned to get more hours when needs change.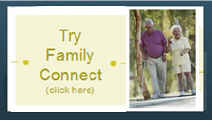 Ankota provides software to improve the delivery of care outside the hospital. Today Ankota services home health, private duty care, HME/DME Delivery, RT, Physical Therapy and Home Infusion organizations, and is interested in helping to efficiently manage other forms of care. To learn more, please visit www.ankota.com or contact Ankota