What should health care reform be, really? I'd suggest that it should be an initiative that provides better care at lower cost... So the next question is HOW? My answer is to build a healthcare system that keeps people healthy, and living in their home... Let's face it, the hospital is the most expensive place for people to be and people don't want to be there anyway - so it's a win-win.
The inspiration for today's post is an article from the June 7th edition of the Wall

Street Journal entitled, "Don't Come Back, Hospitals Say". You can read it here. The article explains how cost cut backs have minimized the time people stay in a hospital when they are there for a procedure. But as a negative side affect, a lot of them don't receive the care they require when they go home and they end up being re-admitted to deal with the complications.
There are estimates cited in the article that 4.4 million medical procedures per year aren't needed, and that this results in 10% of the health care costs in the country. Focusing on the elderly demographic that is the primary clientele for home care, there is an astounding 20% readmission rate in the first month after discharge.
This creates an opportunity for home care to step up and play a key role in lowering the readmission rate, and in fact, a home health agency's ability to do so (and to prove it) may results in a significant increase in referrals as hospitals (who will begin to be penalized in 2012 for an above average rate of readmissions) base their home health selection criteria.
Enjoy the WSJ article, and take action!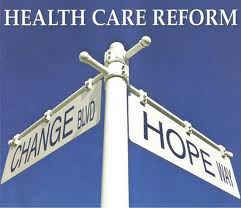 Note to hospital discharge teams or primary care physicians who may be reading this article: Ankota has excelled in delivering care coordination software to home care agencies so that their referral sources can get HIPAA compliant access to information about their patiens. Ankota's Care Coordination Portal can also be used to connect hospital discharge to their home care partners, or to connect primary care physician practices with home care providers who enable your practice to become an Accountable Care Organization (ACO). If you are interested in piloting Ankota's technology for your discharge operation or ACO, please contact Ankota.
Ankota provides software to improve the delivery of care outside the hospital. Today Ankota services home health, private duty care, DME Delivery, RT, Physical Therapy and Home Infusion organizations, and is interested in helping to efficiently manage other forms of care. To learn more, please visit www.ankota.com or contact Ankota