Laura Sands, a professor in the Nursing School of Purdue University, published some very interesting (although to me not surprising) information about the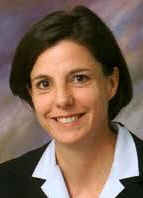 benefits of non-medical home care on health care costs for the elderly. In a nutshell, her study shows that elderly people who have access to the assistance of a home health aide for a couple of hours a day experience lower health care costs than those who don't have such care. Her study continues to explain that the US government spends $132 billion per year on long term care and that the vast majority of this is for nursing home care. Laura's article contends that part time non-medical home care can cost 1/3rd of the $30,000 per year that is typically paid for nursing home care.
All of this supports Ankota's position that Home Care is the key to Health Care Reform. We believe that if a care manager is assigned to oversee and advocate for the patient that they can avoid many hospitalizations, which increases their quality of life while reducing health care costs.
I'd highly encourage you to read the full article on the Purdue website by clicking here, but here are a few key excerpts:
A research team, including Purdue nursing professor Laura P. Sands, has found evidence that older adults who qualify for nursing-home care because of their disabilities in daily tasks can continue to live in their homes provided they receive assistance with fundamental needs such as bathing, dressing and preparing food.
Elders who lived alone without such needed assistance were more likely to require hospitalization.
After a few weeks of help with daily tasks, however, the need for health care dropped off, implying that a little help with the basics goes a long way.
To examine what effect living with unmet needs had on the use of medical services, Sands' team studied 2,943 frail older people enrolled at 13 sites nation wide in the Program of All-inclusive Care for the Elderly.
"Nearly 30 percent of adults aged 75 and older have one or more disabilities in performing basic activities of daily living," Sands said. "Additionally, of the more than 2.3 million older adults with severe disability, 84 percent receive some form of public health insurance. We wanted to find out what might be done to help this group more effectively."

Skeptics in home care will argue that these results have been known all along, but the problem is reimbursement. But now there is a new payment mechanism that can potentially fund some of these costs. It's called the Accountable Care organization (ACO) and it works by awarding a fixed price to the ACO for managing the patient's care and letting them profit via the savings they deliver. Studies like this one will pave the way for ACO funds to private care organizations and also for ACOs to recommend private care services to their patients who can pay. So the wise private care organization will start preparing for care coordination (which just so happens to be a feature of Ankota's home health aide software)
Ankota provides software to improve the delivery of care outside the hospital. Today Ankota services home health, private duty care, DME Delivery, RT, Physical Therapy and Home Infusion organizations, and is interested in helping to efficiently manage other forms of care. To learn more, please visit www.ankota.com or contact Ankota