The website www.healthcare.gov shared an informative article entitled Better Health, Better Care, Lower Costs: Reforming Health Care Delivery. First of all, I

absolutely love the title because it essentially matches Ankota's definition of what health care reform should be, which is to provide Better Care and Lower Cost. Often our blog posts are an invitation to read more in the full article, but this time we'll bring you the two home care high points. They are as follows:
Home Health Care Generates Savings in Pay for Performance trials: In the Pay for Performance Health Care Reform Trial, Home Health Care agencies were rewarded $15 million as a share in the savings that they generated, and
Coordinating Care Reduces Health Care Costs: Fifteen states are receiving $1 million each in new federal funding to develop better ways to coordinate care for people with both Medicare and Medicaid, who often have more complex and costly health care needs. Strategies include more flexibility for home and community-based services and improving health IT systems.

Two new grant programs are currently taking states' applications to test the best ways to pay for care integration for dually-eligible beneficiaries and ways to improve nursing home care so they can stay out of the hospital. CMS is also establishing a technical resource center focusing exclusively on improving care for these high-need, high cost beneficiaries.
What does this mean for home care? Plenty!!!
This means that home care is beginning to get recognition as a way to save money in the management of care for the most expensive patients, many of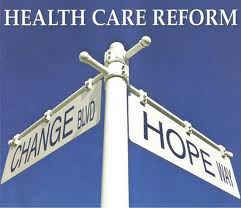 whom are elderly people battling multiple chronic diseases. This opens the door for more reimbursed home care as a way to reduce overall health care costs. It also means that the way to get referrals will be to be able to prove that you can deliver better care at lower cost.
The second key point is that care coordination is being emphasized in health care reform. And this means that your home health or home care agency needs to start thinking about how to be part of a coordinated care network. Ankota has a way to help with this, called our XChange Care Coordination Portal. This portal allows multiple organizations to share care plans, schedules, visit status and other notes. Two collaborating organizations can only see the patients who they share in common. And Ankota is offering it for free. We haven't formally introduced XChange, but we have it up and running with 8 organizations collaborating care and we're looking for more early adopters. If you want to learn more, click below.
Ankota provides software to improve the delivery of care outside the hospital. Today Ankota services home health, private duty care, DME Delivery, RT, Physical Therapy and Home Infusion organizations, and is interested in helping to efficiently manage other forms of care. To learn more, please visit www.ankota.com or contact Ankota