A few weeks ago we shared some compelling home care industry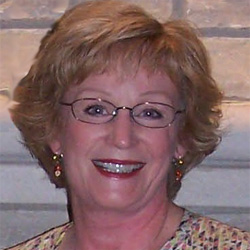 strategic guidance in our post Home Care 100 Roundtable Sets Industry Strategic Direction. The inspiration for that post was a set of meeting minutes from a meeting with 14 top home care industry leaders that was held in Atlanta. Among those leaders was Beth Carpenter, from Beth Carpenter and Associates. Since that time, I've gotten to know Beth better through chats on LinkedIn and have learmed more about her and her company. Beth is a 20 year veteran healthcare executive who at one time had statewide responsibility for post-acute care and is known for driving operational excellence and cost controls in every organization she touches. Today she leads a consulting firm that helps improve performance of home health, private care and hospice agencies.
Today's post was inspired by a piece on Beth's website, written by senior consultant Barbara Gray whose bio is available here. In their posting, entitled Deliver Best What Your Customers Want Most, the following fantastic ideas are shared:
You are likely to be surrounded by competition, so you need to differentiate your agency from the others

A great framework for determining how to differentiate your

agency is to develop a "Strategy Canvas" as introduced in Harvard Business Review and in the book

Blue Ocean Strategy

.

The strategy focuses on identifying the key criteria that buyers use to determing what product or service to buy and then focusing on turning those areas into the key features of your own product or service.

In addition to improving your business and winning more clients, the work that your agency does defining these priorities helps align your vision and improve your brand.
The article goes on to give some great real world examples, so I'd recommend that you read it in its entirety here.

Ankota provides software to improve the delivery of care outside the hospital. Today Ankota services home health, private duty care, DME Delivery, RT, Physical Therapy and Home Infusion organizations, and is interested in helping to efficiently manage other forms of care. To learn more, please visit www.ankota.com or contact Ankota