Since we "live" in the home care community, the discussion about how to care for the elderly is something we're a part of each day. We think and talk about the benefits of aging in place, the merits of private home care as an alternative to assisted living and nursing homes, and all kinds of other related topics like how the costs of chronic disease management can be reduced with coordinated care in the home...
So I was a little surpirsed to see a reference to a blog post called "The Unspoken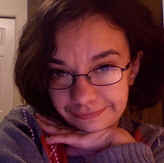 Crisis in America" and find out that this unspoken crisis is in fact elderly care. The blogger author is Marjorie Clayman, and her blog is entitled "Social Media, Marketing, and Musings." Other titles on her site today include 15 Social Media Insights from Around Hollywood, and Social Media is as Easy as your ABCs.
So what does Marjorie have to say about elderly care?
Marjorie talks about what a lot of the "adult children" of the elderly are thinking about. The following are among the thoughts that she shares:
How do I decide between caring for my aging parents and nurturing my kids?

Should I sacrifice my career to care for mom?

What's this going to like for me without Medicare and Social Security?
Marjorie's post is short and well-written in a very interesting way, so go ahead and give it a read. When I take a step back from my earlier statement that "we in home care talk about these topics all the time", I realize that it's easy to talk about them in the context of business, but when I think about it in my real life (in the context of my wife's 92 year old grandmother) it is much more of a struggle and an unspoken topic.
The conclusion to Marjorie's post is as follows:
I firmly believe that life doesn't have to be this way. There has to be another way. There has to be a way to let people stay in their homes yet also get the care they need. There has to be a way to provide for the older generation while the younger generation grows. There has to be a way to afford both food and medicine.
We just need to figure out how to make all of that happen.
Right?
Great question Marjorie! We'll do everything we can to help answer it!

Ankota provides software to improve the delivery of care outside the hospital. Today Ankota services home health, private duty care, DME Delivery, RT, Physical Therapy and Home Infusion organizations, and is interested in helping to efficiently manage other forms of care. To learn more, please visit www.ankota.com or contact Ankota