Ginny Kenyon, expert consultant and principal at Kenyon Home Care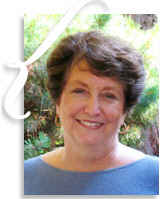 Consulting, spends most of her time helping people start
home care agencies. Risa Baker, owner of Partners 31, helps people sell their home care agencies and also makes time to present at conferences and in other forums to help agency owners plan for a successful exit. So when I saw that Ginny was doing a series of posts about how to successfully start a home care business with help from Risa, I immediately wanted to tell people on the Ankota blog about it.
Ginny's first post in a six part series on starting a home care agency is entitled Home Health, Home Care, Hospice: Get Your Agency Off to a Successful Start. Some of the basics recommended by Ginny in this post are as follows:
Start with your ultimate outcome in mind. This will provide the foundation for your financial objectives
Think hard about Geography. Too small will curtail your potential whereas too big might result in sacrificed service
Structure Correctly. Setting up a C Corp, S Corp or LLC isn't that hard but changing later can be costly
Follow the Rules imposed by your structure. If it requires annual reports or board meeting minutes, do them
Your Office is a Marketing Tool. Focus on choosing the right location and creating the right image.
I'd encourage you to read the full article and to subscribe to Ginny's email list so you get the follow up installments.

Ankota provides software to improve the delivery of care outside the hospital. Today Ankota services home health, private duty care, DME Delivery, RT, Physical Therapy and Home Infusion organizations, and is interested in helping to efficiently manage other forms of care. To learn more, please visit www.ankota.com or contact Ankota