I met John Halamka on the sidelines of the soccer fields in town back when my daughter Casey and John's daughter Laura were on the same team. Both of our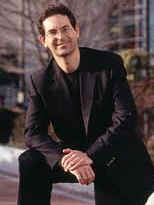 daughters are in college now, so this must have been a good 7 or 8 years ago. My daughter retired from soccer when she got the lead role in Annie at age 12. Sitting on the sidelines we didn't talk much about work although occaisionally he'd bring his laptop and would be coding something so I figured he was some kind of tech geek like me. Well it turns out that John might actually be the ultimate health care tech geek. He's the Chief Information Officer (CIO) for Beth Israel Deaconess Medical Center and for Harvard Medical School (and he's an emergency room physician on the side). John has been on the covers of more health care magazines and the keynote speaker at more health IT conferences than anyone else I'm aware of.
So, when John writes an article about where things are going in health care IT, it's worth sharing. This one is entitled "The Rise of Electronic Medicine" and appears in Technology Review (published by MIT). He makes the following key points:
The US is rapidly moving towards electroning medical records, and the rest of the world is too
An electronic system creates the foundation for a change in the way healthcare is reimbursed, incentivising doctors to keep patients health at low cost (as opposed to today's system where they are paid for each treatment)
The timeline is as follows:

2011 - Your doctor should have your medications, health issues and alergies computerized
2013 - Your records can be shared with all of your doctors (with your permission)
2015 - The hope is that your treatment can improve based on the ability to better treat you (based on mining data from thousands of other similar patients)
This article is already getting a bit long, so I'll give you only the headlines of John's predictions:
Electronic Health Records will move to the Cloud
Less expensive cloud based software and tablet applications will unleash innovation
Health records will not all be in one database, but rather in a network of networks [like the phone system]
We will see Engaged, Connected E-Patients
Genomes will lead to Information Prescriptions
In the end, John is predicting a "golden age of electronic medicine is dawning". And the great thing about these predictions from John are that they will absolutely come true. He's telling us what he's doing in his medical centers, and he's a top influencer who others will follow... Make sure to read the full article here.
Ankota provides software to improve the delivery of care outside the hospital. Today Ankota services home health, private duty care, DME Delivery, RT, Physical Therapy and Home Infusion organizations, and is interested in helping to efficiently manage other forms of care. To learn more, please visit www.ankota.com or contact Ankota