In a post two weeks ago I shared my admiration for Jason Tweed at Leading Home Care. Normally I only share content from an individual guest blogger every few months,

but this piece by Jason couldn't be overlooked. It's also very interesting on the heels of a popular LinkedIn discussion initiated by Leading Hime Care about "Why Social Media Marketing Doesn't Work in Home Care." Without further ado, here's Jason's article about mistakes in social media marketing:
Web-based social marketing (i.e. Facebook, LinkedIn, Twitter, Google+, etc.) has beencalled the wave of the future in marketing, yet most companies are struggling to make it work for them. In my opinion, the primary reason this happens isn't the fault of the social marketing platform. Social marketing, as a whole, is far too powerful.
Imagine launching a business in the '80s. Your marketing choices were direct mail, newspaper advertising, magazines, billboards, television, radio, trailers before movies and videos, city buses and skywriting among others. No business would be marketed effectively using all of these, and as the CEO you would bring in dozens of experts with different perspectives, and you would write lots of checks.
Today the Internet has crippled direct mail, newspaper and magazine advertising. Television and radio are on the hot seat. Videos and DVDs are dying businesses. It's just a matter of time before billboards and even city buses are interactive. So skywriting is the only form of marketing that won't be effected by the Internet, for the foreseeable future. Unless the bulk of your marketing money has been spent in skywriting, I strongly recommend strengthening your Web presence.
Mistake #1: Expecting Too Much, Investing Too Little
As we've seen this network of wires has become incredibly powerful and dynamic. Time and time again I've heard "But, we're on the Internet and it doesn't work for us."
The Internet is not a medium, it's a highway for transporting media. Develop your marketing plan, then develop each individual message. Talk to experts (true experts, not those who claim expertise) and produce the content. Finally, track your results and make adjustments. This powerful set of tools gives you the capability to go to market rapidly at reduced cost, but it's not a magic wand.
Mistake #2: Cheating for Followers and Fans
Everybody knows that having a 100,000 twitter followers and 10,000 Facebook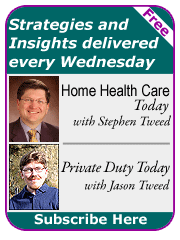 fans means that you are awesome in marketing, right? Unfortunately, that's wrong. Quantity doesn't equal quality. Let me share a very specific example.
I own another business, a small gourmet tea company. I started this business with two clear-cut goals. First, I wanted to test my knowledge of online marketing. I've grown a nice little business in the past 18 months using exclusively web-based marketing. Second, I want to sell the business and be financially able to retire in five years. That means rapid growth and creating a company that can operate independent of me.
I'm growing a company slow, specifically because I want to be able to test every marketing concept we develop with extreme accuracy. So here's how I turned 400 twitter followers and 300 Facebook fans into 1800 new customers in 24 hours.
We scheduled a 48-hour promotion and spent 30 days identifying individuals on twitter and Facebook that would help us promote the event. We found food bloggers, freebie and giveaway promoters, coupon sharers, niche celebrities, and a few friends and family. We told them of the upcoming promotion, and where appropriate, gave some boxes of tea and created a tiny amount of excitement.
Precisely at noon on a Thursday we sent out a Tweet simultaneously on Twitter and Facebook.
In the first hour, we got 30 orders for our promotion averaging only two dollars each.
Momentum gradually picked up. In the first 23 hours we sold to roughly 600 people, and the average order was now around nine dollars. We were getting approximately one order per minute. We were well on our way to achieving 1000 sales in 48 hours, our original goal.
Then... Critical Mass! By this time, hundreds of people had re-tweeted the special offer, including a well known professional athlete, who is sitting in her Paris apartment drinking afternoon tea and reading condolences from her fans after being eliminated early from the French Open tennis tournament.
Between 11 AM and 12:20 PM we received 1200 orders before we turned off the promotion early. Unfortunately, while we were expecting a big bump, we couldn't let the promotion run its course. In a single hour we generated over $10,000 in business and sold our entire inventory.
At the end of the day we only had 430 twitter followers and 390 Facebook fans, less than a 10% increase on twitter, and less than 33% on Facebook. However, we had captured 1800 new customers (and their e-mail addresses and physical addresses). This event became the cornerstone of our e-mail marketing for the next 12 months.
By the way, our little website was viewed by over 20,000 unique visitors during that hour.
Focus your efforts on finding fans and followers who influence people that can buy your product.
Mistake #3: Being Unprofessional
This is an easy one, and the mistake that thankfully few of you are making. We've all heard the stories of the elementary school teachers who put drunk party pictures on the web, the law school candidate who brags about his marijuana use, and my personal favorite the mid-level tech company executive complaining about her boss and accidentally exposing trade secrets.
Whenever you put content on the web, expect that everyone in the world can see it and its permanent. If you use this as your rule of thumb, you'll always be safe. I pushed the envelope once with my writings, my faith, and my politics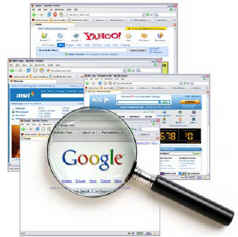 however I'm not ashamed of anything published on any of the websites where I participate.
Mistake #4: Being Too Professional
The name "Social Media" is social by definition. The reason why it possesses extreme power and possibility is that social aspect. We've always known that word-of-mouth marketing is the most powerful. All of our most effective marketing efforts in the past depend on generating word-of-mouth awareness.
When you spend $2 million per 30 seconds on the Super Bowl, you do so not because of the viewers, but because you'll be part of conversations the next day.
An effective campaign brings a personal touch to your company. Use your social media experiences to build relationships, one-on-one, not business-to-business, and your promotions will be far more effective.
Mistake #5: Pretending Your Company Is a Person
This mistake is probably the most common I've seen in our industry. Lots of you have developed personal profiles on Facebook and LinkedIn under the names of your company.
This is wrong. If someone told you to do this, they are wrong!
Facebook profiles are for people, Facebook pages are for businesses. Learn the idiosyncrasies of the two and you will be far more successful. Even if you have been successful using a personal profile for business, you're putting yourself at risk. It's always been part of the terms of service that Facebook profiles are exclusively for real people. Recently they've been enforcing the policy. If you are doing business using a personal profile with your company name it's a matter of time before the profile is turned off permanently.
Develop a Facebook page that accepts fans for your company. Have everyone that works for your company develop a Facebook profile. Using a wide variety of people in your company to attract people to your Facebook page is a powerful technique that works... and it doesn't violate rules or etiquette.
There are "marketing gurus" and well-meaning, but uninformed, franchise development people that are encouraging the use of Facebook profiles but this practice will ultimately put your company at risk.
The Future of Marketing
Social media is truly the future of marketing. You can build relationships faster, more effectively, and more efficiently than ever before. You owe it to yourself to develop solid marketing plans, effective campaigns, and a collection of resources and experts that can help you implement.
Either that, or buy yourself an old Piper Cub and learn skywriting.