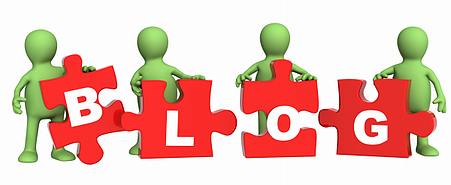 Blogging might be the easiest, fastest and most powerful marketing tool that Private Duty Home Care Agencies have at their disposal…and which most Home Care agencies do not leverage. Today's post to Ankota's Healthcare Delivery Management blog will show you why blogging is a critical element to a complete Home Care Marketing strategy.
Blogging provides rapid, measurable returns, and costs you almost nothing. It provides a voice and personality to your brand and an opportunity to establish credibility with every post. It is actually quite easy, and here is why you should do it now…
Consider this, companies that blog experience:
55% more visitors to their web sites
97% more inbound links
434% more indexed pages
…And More Leads!
click below to read "6 Reasons Every Business Should be Blogging..." from our friends at Hubspot

More visitors is good, right? That's pretty simple.
Inbound links are where other companies provide links to your site from theirs. They essentially say, "Here is something of interest from a credible source that we have checked out and think you might want to see." They do this not to promote your business, but to share some content on your site they think will be valuable to their readers. It's like a referral.
Search engines actually evaluate your web pages and grade them using a process called "Indexing." The higher they grade your site, the more likely it is to show up near the top in search results when your customers look for a company like yours. Hint: each blog post = an indexed page. The indexing results help engines like Google make decisions where you appear in their search results. As the number of indexed pages grows, your number of visitors and converted leads grows… exponentially. The more you blog, the more valuable it becomes.
Essentially, blogging makes your web site more attractive to search engines and in turn drives more people—more potential customers—to your site. When they read your blog they learn something about you: your opinions, your insight into their problems or opportunities, and your level of credibility. No other part of your web site can do this with the objectivity and ability to generate "trust" that your blog can.