The Health Care Reform debate rages unabated even as costs for employers, insurers and individuals spiral up and up. In the current climate of health care in America, patient outcomes from one of the costliest health care delivery systems in the world are dismal--and worsening.
As a society, we are sicker, and more expensively sick than ever before.
It seems obvious that the number one priority of health care reform should be to provide better care at lower cost. Yet somehow, despite advanced technology and massive investment in health care delivery--not to mention widespread demand for improvement at every level--we find a deteriorating situation whose costs are felt far and wide.
Atul Gawande, Ankota's author of the year for 2010, wrote an inspiring article in the New

Yorker magazine recently, a medical report called "The Hot Spotters." In it, Gawande presents cogent arguments for a simple, human, rational yet revolutionary approach to the complicated problems in health care.
Solid research and rich documentation make a compelling case for an approach based on care coordination. Close examination of numerous examples show clearly that when care is focused on the highest cost patients, outcomes are improved and costs drop dramatically.
Gawande asks, "Can we lower medical costs by giving the neediest patients better care?" He then goes on to give profiles of providers and professionals whose protocols substantiate his proposed (and, encouragingly resounding) "Yes" answer.
We meet Dr. Jeffrey Brenner, a Camden, New Jersey physician whose dedication and devotion sparked a movement to map and target "super-utilizers" of medical services. Brenner set out to find what was going so badly, tragically wrong. What was causing such massive waste with costly, ineffectual treatment that had some patients in a revolving door of ER visits?
Details of what happened and how it all began for Brenner's revolutionary approach take the reader on a fascinating journey through the mean streets of Camden, drilling down into root causes of out-of-control health care costs, to arrive at some simple truths about people, medicine, and our current health care system.
Exploring the new and growing field of "medical intelligence" provides insight into off-site data analysis aimed at controlling costs for companies that provide medical insurance to their employees. Since patient privacy rights prevent analysis of employee's personal health spending, the requirement is for pattern analysis based on companies' health care payment records as a whole. This enterprise is designed to provide its clients--among them the government of Dubai--with ways to reduce spending.
The work of physician Nathan Gunn, employed with leading medical intelligence company Verisk, yields insight into the "sweet spots of preventive care."
Radical measures taken by Atlantic City's biggest employer pools--the casino worker's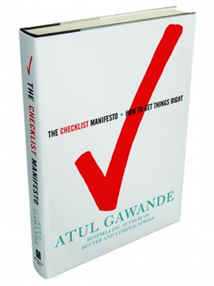 union and its hospital AtlantiCare Medical Center--have resulted in marked improvement in patient outcomes with the care coordination approach of targeting the neediest cases with a level of support that pays for itself in measurable cost drops, while delivering superior care.
Details of independent economic corroboration of value increase with lowered expense (in the range of 40% drops) are given, with specifics on how the Special Care Clinic in Atlantic City did it. Gawande explores scale and sustainability in depth.
Gawande looks closely at the impediments to progress, among them the fact that "one man's cost is another man's income" and the status quo can prove paralyzing to even the best of plans.
Though the path to a more perfect system is by no means strewn with rose petals, hope abounds, expansion awaits.
Find the full article
here

How can your home care agency reduce cost of patient care by focusing on patients with the highest needs? Share your own stories in the comments.
Ankota provides software to improve the delivery of care outside the hospital. Today Ankota services home health, private duty care, DME Delivery, RT, Physical Therapy and Home Infusion organizations, and is interested in helping to efficiently manage other forms of care. To learn more, please visit www.ankota.com or contact Ankota