Today, there are labor law exceptions that allow home care agencies not to pay overtime to home care caregivers who work more than 40 hours in a week, and there's legislation under review that would change this. The premise is that it's more fair to pay overtime than it is to have the exception. On the surface it sounds simple, but it's not...
The home care lawyer, Elizabeth Hogue, Esq. shared a thorough rundown of the legislation that you can read here.

What makes this tricky is the following:
Home care doesn't pay well. An average pay rate is $12/hour
The price of care is generally something like $19/hour
At one level, $19/hour doesn't sound like a lot, but it's much more than most people can afford (e.g., if 24 hour care is required at this rate, it adds up to $166,440 per year).
As such, it's difficult to charge the client overtime on a regular basis (most agencies I'm aware of charge extra for holidays, but for week-by-week care, they're going to do everything in their power to avoid having to pay overtime)
So if a caregiver is now working a 60 hour week and getting paid $720, this legislation is likely to result in their employer cutting them back to 40 hours and cutting their revenue for the week to $480. So the caregiver takes a big hit.
The patient/client takes a hit too, because they have to work with more caregivers and this is difficult for clients with memory impairment.
So in the end, legislation to get fair pay for caregivers will actually result in caregiveres losing pay (unless they sign-on with another agency to get the additional hours) and they might have to work back to back shifts.
It's not pretty!
Bill Dombi, from the National Association of Home Care and Hospice (NAHC, which is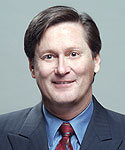 pronounced like "nack") is the person who needs to try to lobby congress to explain that this legislation is more likely to lower the pay for a caregiver than to increase it. But it's one of those "losing battles" because on the surface it seems like it will make it better for the caregivers. I'm glad not to be Bill Dombi...

Does this legislation impact your agency (either positively or negatively)? Please comment!
Ankota provides software to improve the delivery of care outside the hospital. Today Ankota services home health, private duty care, DME Delivery, RT, Physical Therapy and Home Infusion organizations, and is interested in helping to efficiently manage other forms of care. To learn more, please visit www.ankota.com or contact Ankota