The Home Care Software Geek posts in this blog don't talk about Home Care Nursing Software, Private Duty Telephony, DME Delivery Software, Home Infusion Care Management or the other topics we focus on regularly at Ankota. Instead, these posts are intended to keep our readers up to date with technology trends that might be useful to your agencies, such as social media technologies, mobile devices, and what's happening from the big-boys like Microsoft, Google and Apple.
There's a lot of talk and news recently about Facebook because they're on the verge of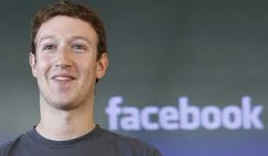 an Initial Public Offering (IPO) of their stock. Candidly, most of what I know about the people behind Facebook comes from the movie "The Social Network." Until I pulled the picture for this article, I didn't even know what the CEO Mark Zuckerberg even looked like (I just pictured the kid in the movie), but I recently read an article about them called "The Hacker Way" that talks about how Facebook works and saw some interesting parallels with what we do in Ankota and perhaps what Home Care leaders do (or should do) in running their business.
The Hacker Way
The Hacker Way is how Zuckerberg describes the culture of development at Facebook. Of course, the term Hacker has a negative connotation in general, and is either used to refer to someone trying to break into computer systems, or someone who just doesn't know what they're doing when developing code. Zuckerberg uses it as more of a term of endearment, and describes the Hacker Way in a letter to Facebook share holders as follows:
The Hacker Way is an approach to building that involves continuous improvement and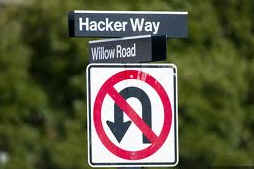 iteration. Hackers believe that something can always be better, and that nothing is ever complete. They just have to go fix it — often in the face of people who say it's impossible or are content with the status quo.
He goes on to explain this further by explaining that hacking is hands-on and active. Rather than debating about what can be done, hacker cultures just go and do what they can do and the best results win. As such, hacking is meritocratic. And even though these principals stem from the way they build software, their five corporate values are derived from hacking, as follows:
Focus on Impact
Move Fast
Be Bold
Be Open
Build Social Value
I think home care can learn from these values in approaching the needs of our aging population, engaging health care reform, and transforming the way we do work.
What do you think?
Ankota provides software to improve the delivery of care outside the hospital. Today Ankota services home health, private duty care, DME Delivery, RT, Physical Therapy and Home Infusion organizations, and is interested in helping to efficiently manage other forms of care. To learn more, please visit www.ankota.com or contact Ankota