Social Media and inbound marketing expert Jeremy Hammel helps Ankota manage our sales lead flow, and he contributed today's blog article.
Last week I talked about some of the virtues and challenges of social networking as it relates to the private duty home health industry. To be sure, social networking plays a big part in the marketing of a whole host of products we buy daily.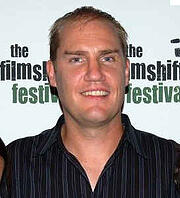 Moreover, it's clear that social networking is here to stay in our culture overall. But the question still remains: Should social networking play a part of the marketing/sales strategy for private duty home care business?
Most business owners understand that we have to utilize social networking in some form or another to keep pace with our competition and to keep up with "the times." That said, I would wager that if given the choice, those of us who prefer using social networking and those of us who prefer face-to-face networking would be divided into two separate groups.
To me, the question isn't so binary. Face-to-face networking and outreach is vital to most businesses. That said, social networking provides a unique opportunity to reach an almost limitless audience on a personal level, and at a low cost to your business. But in order for social networking to work effectively, you must optimize its use so that it espouses the values and "feel" of face-to-face networking.
Just like in The Real World, generating business through social media is all about building relationships.
Businesses can sometimes make the mistake of simply setting up a Facebook page or Twitter account and update them when time permits. Perhaps they do update it regularly, but without giving it much thought. Or perhaps they hire a recent college-grad to maintain the accounts for them. But again, social media is about relationships, and any worthwhile relationship deserves and requires our time and effort. Your pages should not just be maintained. In order for social media pages to bear fruit, they need to be nurtured, to be grown.
For any one of us who have networked or promoted our product our ourselves In The Real World, as I imagine everyone reading this has, we know that networking is as much an art as it is a science...and it takes time.
It takes careful planning, a consistent effort, and regular practice.
If all that hard work pays off, then the sales process seems effortless, natural, and organic. Some of us may not enjoy it, but to be sure, networking is an effective and invaluable way to generate new business. The same can be said for social media.
Social media, when used properly, is just good ol' fashioned networking that happens to be facilitated by the internet.
Aside from the implications of social networking on our sales process, it is particularly well suited for the private duty and the home health industries because we are in the "People" business. We are in the business of earning our client's trust, nurturing our relationships with them, and understanding their needs. Often we become a part of their lives in any number of ways.
Social networking allows us to do everything I just mentioned, but on a grander scale. Its very nature encapsulates all that a good salesperson should do to generate a lead, close a sale, and serve her or his clients: Connect with your customers personally, understand their needs, and engage in a two-way discourse about your products with them.
Make no mistake, a big part of why customers chose to give us their business or why industry leaders recommend us to their audience is because of social factors. When used thoughtfully, social networking simply packages those social factors in an easy way for millions upon millions of people to digest.
What are some of the techniques that you have used in your face-to-face networking initiatives that you think can be applied to the online platform of social media? Are there any techniques that you have used in your social networking that were particularly effective? And lastly, do you believe that social networking can come close to the effectiveness, or be more effective than face-to-face marketing?
Ankota provides software to improve the delivery of care outside the hospital. Today Ankota services home health, private duty care, DME Delivery, RT, Physical Therapy and Home Infusion organizations, and is interested in helping to efficiently manage other forms of care. To learn more, please visit www.ankota.com or contact Ankota