We enjoy Ginny Kenyon's home care consulting blog so much that we share her stories frequently. In this week's post which she entitled "Leading Healthcare Into the Future – Any Takers?," Ginny lays out ways in which good leadership has evolved, and gives us some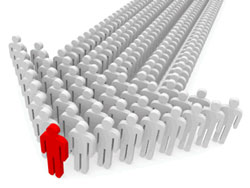 guidance on closing the gaps in our leadership skills. She gives us the following self-assessment quiz:
How effective are we at embracing the "new world" of home health and home care?
Do we know what the "new world" in healthcare might look like?
How good are we at implementing new things and achieving a target, and sustaining it for months and years?
How good are we at hiring well and systematically hiring for fit?
How good are we at engaging people and having them enthusiastically follow you to achieve a goal?
Are you an authentic and transparent leader?
Are you a truth teller or do you tend to skirt away from an answer or bend the facts just a little toward your benefit?
Are you able to speak up in opposition, respectfully?
Do you have to be right?
Do you take credit for wins or do you shine the light on others?
Do you take feedback well that helps you improve?
I'm sure that everyone has areas to improve upon. Why not read the rest of the advice in Ginny's post.

Ankota provides software to improve the delivery of care outside the hospital. Today Ankota services home health, private duty care, DME Delivery, RT, Physical Therapy and Home Infusion organizations, and is interested in helping to efficiently manage other forms of care. To learn more, please visit www.ankota.com or contact Ankota