My past two posts discussed the merits of using social networking to market your private duty home care business. Ultimately, my opinion is that social networking is a form of traditional "face-to-face" networking that happens to be facilitated by online platforms.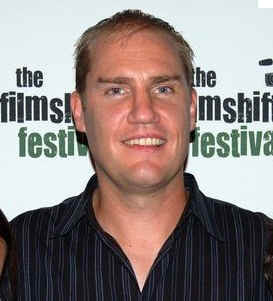 I believe that social networking is a key part to any business' sales/marketing strategy. Social networking is a more nuanced form of communication than traditional marketing, and as such, it needs to be implemented in an accordingly nuanced fashion.
Now that we understand this, how do we put our knowledge to work?

I think that the first step is to reframe our perception of what social networking is as an overall concept. One idea that I like was offered by Mike Troiano (@miketrap) from Holland-Mark. He compared it to a cocktail party: "You can't just walk up to them and sell your services, it takes time and tact to make a good connection." (Mass Technology Leadership Council Blog)
When attending a cocktail party, your number one goal may very well be to promote yourself or your business. But a cocktail party is a casual and social setting. It is not the venue for you to try the "Hard Sell" on people. Business may be discussed and deals may even get done, but the overarching purpose of a cocktail party is for people to be social with each other.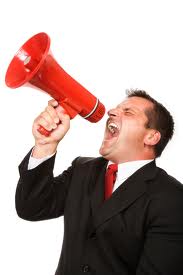 When you first arrive at a cocktail party, you can't stand in the middle of the room with a megaphone and shout out your sales pitch and expect anyone to listen. I wouldn't recommend doing that an actual party either, but I think you get my point. In order to have anyone listen to what you have to offer, you must first allow others to speak. You keep the conversations light, topical, and you tailor your conversation pieces to fit the specific people you're talking to. You endeavor to figure out what their needs are, and after you build up a shared trust, you offer your services to them.
The Bottom Line: Though social networking is a marketplace to promote and sell your product, it has different expectations and a new set of "rules" than traditional marketplaces. If you want people to be receptive to your message in the social networking marketplace, you must adhere to these new rules.
You must engage your customer by taking the time to listen and understand what their needs are. When you do that, sales will come easily because you have earned your audience's attention.

So, is your business engaged in the conversation of your industry or are you "mega-phoning" your message? Have you committed to being present at the party? Or are you only stopping by just long enough to say what you want? Do you give the same care and attention to nurturing your online friends, fans, and followers as you do your patients, residents, and clients.
Ankota provides software to improve the delivery of care outside the hospital. Today Ankota services home health, private duty care, DME Delivery, RT, Physical Therapy and Home Infusion organizations, and is interested in helping to efficiently manage other forms of care. To learn more, please visit www.ankota.com or contact Ankota