Looking around the web for current discussions in the home care field, I found a wide variety of interesting and active conversations. Whether the topic is Best Practices, industry news, business advice/support, or personal diaries, there is a mountain of valuable information out there for us.

The good news is that we are in a thriving industry made up of smart, dedicated, and passionate individuals eager to share their ideas and to grow their business.
The challenge is that it sometimes can be difficult to find time to sift through and digest all the information available. As a way to distill some of the content for you, here are a few conversations happening online that you may want to join or to learn more about:
Five Consumer Technologies That Should Be In Every Senior Housing Unit
Laurie Orlov (Twitter Handle: @Aging Tech), an industry analyst and tech for aging in place, recently offered this useful article about the role of technology in the lives of senior housing residents. Click here to read Laurie's article.
What do you think of her list? Are there any additions that you'd like to see in the mix? Or, do you feel that the less technology, the better?
Home Care Executives: Why Social Media is the Right Choice
Are you using Facebook to market your business? Marketing maven, Kevin Cary from Walker Marketing astutely points out in his blog post that:
"A recent report by National Healthcare revealed that 96 percent of respondents said they used Facebook to get healthcare information. The report also stated that 4 out of 10 respondents said social media was "very likely" or "likely" to impact future health-care decisions and 39% said they have a "very high" or "high" level of trust in social media. Only 6.2% claimed to have a "very low level" of trust in the growing social media world."
Whether you are already onboard with social media or if you are skeptical about it, this article provides us with useful food for thought.
Recommended Blog: ArthurAndBernie.com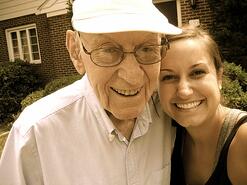 Laura Hahn's blog, Arthurandbernie.com (Twitter handle: @arthurandbernie) was suggested to us by Minnesota Home Care (Twitter handle: @mnhomecare) who also have a great blog that I suggest you taking a look at.
Arthurandbernie.com is a personalized account of the value of people connecting with each other across generations. By touching on a number of the issues surrounding elder folks, Laura's blog is a nice reminder that we are the business of Caring.
There are a lot of great conversations happening on the web and I will continue to highlight a few of them regularly.
What are some of your favorite blogs that you think are a "must-read"? Are there any industry insiders or online sources that you'd like to Champion? What conversations are you currently a part of? Please let me know so I can share your suggestions in future posts.
Ankota provides software to improve the delivery of care outside the hospital. Today Ankota services home health, private duty care, DME Delivery, RT, Physical Therapy and Home Infusion organizations, and is interested in helping to efficiently manage other forms of care. To learn more, please visit www.ankota.com or contact Ankota