Your friendly neighborhood social media marketing expert here! I'm back again to share some interesting and topical articles that I found buzzing around the web. And once again I am impressed by the wide array of conversations taking place online abou the Private Home Care industry.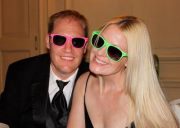 My ultimate goal is to present a few conversations that can help folks following Ankota build their business, offer a different perspective, and perhaps inspire them. Here are a few conversations happening online that you may want to join or to learn more about:
8 Ways To Help Care For Your Elderly Parents
This article comes from Boomer To Boomer Online, "a toolbox for confronting 'old age'." (Twitter Handle: BoomertoBoomerOnline). It is a clear, consice, and useful list for those with Elderly parents. For those of us in the industry, it is a helpful way for us to see the process through the eyes of our customers. What do you think of hthe list? Any thoughts you'd like to share?
Study: Hospitals Can Speed Mental Decline for Elderly

SeniorHomes.com, a free resource for people looking for senior care or housing, (Twitter Handle: @Seniorhomes) shares this article from the Chicago Sun Times. It sheds some light on the effects of hospitalization for elderly folks. Though some of the findings may present information that you already know, it can be interesting to review the findings of a study. Did the data surprise you, one way or another?
Article: In-Home Care Helps Beat The Clock on Heart Disease

Buttressing the findings of the above mentioned study is this article posted by The Tennessean and suggested by Home Care Advisor (Twitter Handle: @dearkaty), a "Home care advisor for caregivers who assist elder seniors and anyone with physical disabilities, Alzheimer's and dementia. With Professional Healthcare at Home."
The article's author, Kevin S. Henning, M.D, breaks down the overall picture of the research data that I think will be found to be helpful by those learned in the subject as well as the lay person.

What are some of your favorite blogs that you think are a "must-read"? Are there any industry insiders or online sources that you'd like to Champion? What conversations are you currently a part of? Please let me know so I can share your suggestions in future posts.
Ankota provides software to improve the delivery of care outside the hospital. Today Ankota services home health, private duty care, DME Delivery, RT, Physical Therapy and Home Infusion organizations, and is interested in helping to efficiently manage other forms of care. To learn more, please visit www.ankota.com or contact Ankota