Hello everybody! After posting a few of these articles and aggregating the private duty home care conversations happening online, it's been very exciting and helpul for me to connect with and learn more about a number of you! Whether you are a social media maven or a private duty dynamo in the industry, I'd like to hear others out there! I'd like to keep this great flow of feedback and outreach coming!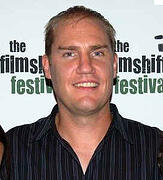 My ultimate goal is to present a few conversations that can help folks following Ankota build their business, offer a different perspective, and perhaps inspire them. Here are a few conversations happening online that you may want to join or to learn more about:
Encouraging News for the Long-Term Care Industry
This article comes from Boomer To Boomer Online, "a toolbox for confronting 'old age'." (Twitter Handle: BoomertoBoomerOnline). It is a clear, consice, and useful list for those with Elderly parents. For those of us in the industry, it is a helpful way for us to see the process through the eyes of our customers. What do you think of the list? Any thoughts you'd like to share?
Many People Are Unprepared to Care For Their Elderly Parents
This article from USA Today reports that: "More than 42 million Americans provide family caregiving for an adult who needs help with daily activities, according to a 2009 survey by the AARP. An additional 61.6 million provided at least some care during the year.And many are unprepared."

The article goes on to offer some helpful tips and suggestions on how to navigate what can first be an overwealming process for many. I feel that the article provides a lot of useful information to help us in the indusrtry better understand and to reach more customers. Are there any insights you'd like to share to help people acclimate to the concept for long-term care?

Reccommended Blog: BMA Management

Congratulations to BMA Management for their recent "ALTY" award! From their website:
BMA Management, Ltd., has been honored by Assisted Living Today with a 2012 "Blog of the Year" Award.
The ALTY Blog Awards program is an annual event that is designed to recognize the best blogs and articles being produced by thought leaders and industry experts, says Ken Lyons, a Co-founder of Assisted Living Today, which serves as a source on information on topics related to senior living.
This exciting news was brought to my attention by Senior Living News (Twitter Handle: @Alfa@_Online), the Assisted Living Federation of America (ALFA). Their Twitter feed offers: "articles and news, and helpful resources on senior living and elder care." It really is a fantastic resource for news and perspectives surrounding the vast array of "Senior Living" topics being discussed.
Take a look at their sites and let me know what you think of it!
Would you like to suggest any industry web pages or online resources to our readers? What conversations are you currently engaged in? Please let me know so I can share your suggestions in future posts! Let's share the wealth of knowledge out there so we can all become more informed and more successful!
Ankota provides software to improve the delivery of care outside the hospital. Today Ankota services home health, private duty care, DME Delivery, RT, Physical Therapy and Home Infusion organizations, and is interested in helping to efficiently manage other forms of care. To learn more, please visit www.ankota.com or contact Ankota