The Home Care Software Geek posts in this blog don't talk about Home Care Nursing Software, Private Duty Telephony, DME Delivery Software, Home Infusion Care Management or the other topics we focus on regularly at Ankota. Instead, these posts are intended to keep our readers up to date with technology trends that might be useful to your agencies, such as social media technologies, mobile devices, and what's happening from the big-boys like Microsoft, Google and Apple.
Many of my home care software geek posts are intended to inform home care about what's going on in the technology world that might affect you. Examples are when we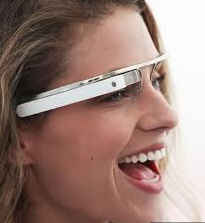 talk about smart phones, or tablet computers. Today's post, perfect for a Friday, is to show you something really futuristic, fun, and super-geeky: Google Glass...
Google glass is a technology that brings the internet to your eye glasses and let's you select things by looking at them, as well as give voice commands. This isn't a technology that I'd expect us to be using in home care any time soon, but hopefully it will inspire your imagination. You can get an idea of what it's like in this two and a half minute video.
What new technologies (not necessarily on the bleeding edge) are on the radar screen for your home care organization?
Ankota provides software to improve the delivery of care outside the hospital. Today Ankota services home health, private duty care, DME Delivery, RT, Physical Therapy and Home Infusion organizations, and is interested in helping to efficiently manage other forms of care. To learn more, please visit www.ankota.com or contact Ankota.