It just seems so fitting to talk about the pending closure thousands of hospitals on Friday the 13th -- But it's TRUE!
In a no-holds barred, tell it like it is piece titled, "Why One Third of Hospitals Will Close by 2020," authors David Houle and Jonathan Fleece make the case—and soundly, I might add—that hospitals ain't all they're cracked up to be anyway. To equal the number of avoidable deaths that occur every year, Houle and Fleece contend, the airline industry would have to crash a 747 every day for 200 days. The uproar would be deafening and the humiliation among the carriers would be unprecedented. This may be so, but (dramatically) examining avoidable deaths only begins to scratch the surface of the real issue: the value hospitals play is very real, but the hospital is not always the right place to receive care that we need.

I would argue that this grossly understimates the problem and largely overstates the value of hospitals in taking better care of our population. The real story here behind the certainty that hospitals will close is that hospitals are useless for much of what we use them for today.

KevinMD.com reports, "Despite a history of strength and stature in America, the hospital institution is in the midst of massive and disruptive change. Such change will be so transformational that by 2020 one in three hospitals will close or reorganize into an entirely different type of health care service provider. Several significant forces and factors are driving this inevitable and historical shift."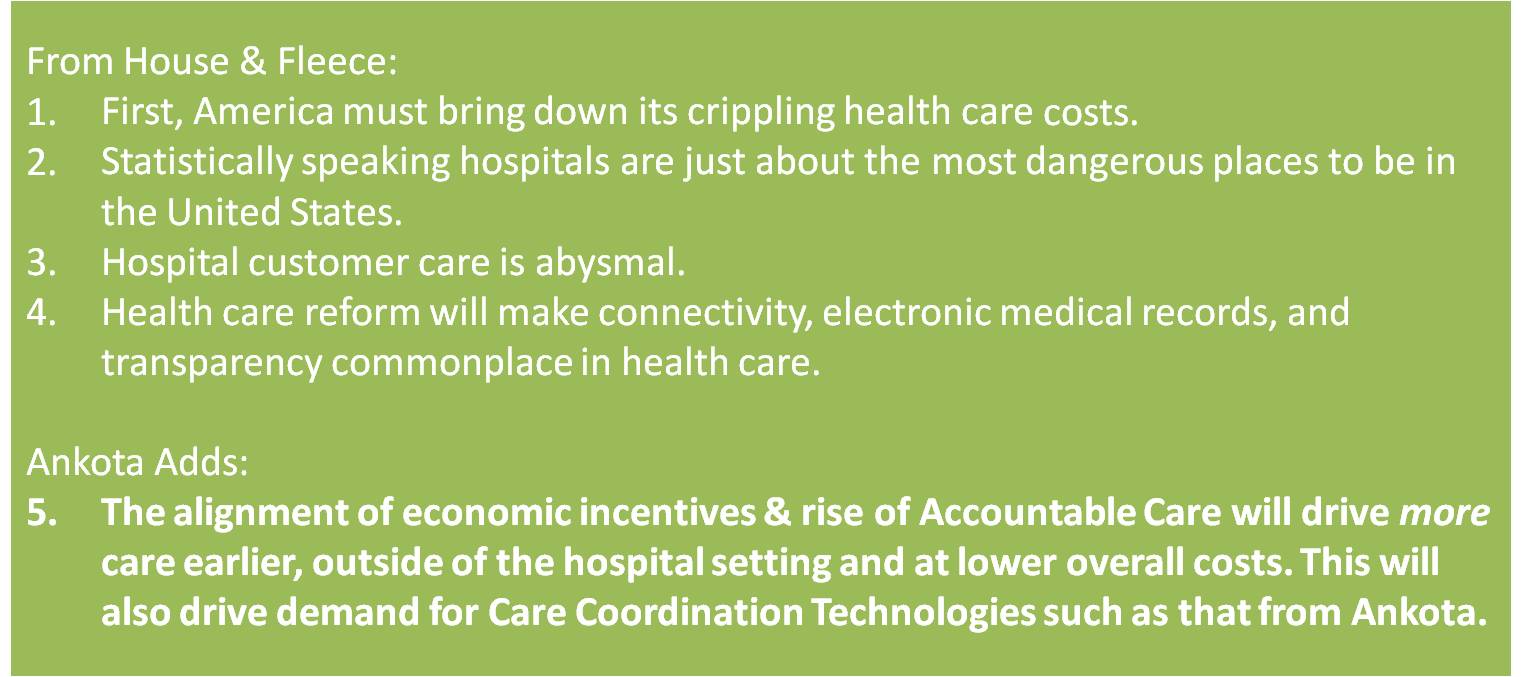 To see the future of Care Coordination, please contact Ankota today by clicking the big orange button below!
Ankota provides software to improve the delivery of care outside the hospital. Today Ankota services home health, private duty care, DME Delivery, RT, Physical Therapy and Home Infusion organizations, and is interested in helping to efficiently manage other forms of care. To learn more, please visit www.ankota.com or contact Ankota.