Another week and another diverse and interesting batch of conversations for you to peruse! Thanks to the many of you who have reached out and have helped me connect with others in the private care industry. To others who may be reading this, I'd love t hear from you! If you have any more suggestions for resources online that I should check out, let me know!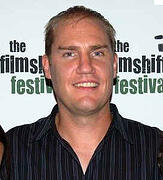 Here are this week's collections of conversations that I found online that you may want to join or to learn more about:
"Cognitive Reserve" and Dementia

AgingCare.com (Twitter handle: @AgingCare) offers this insightful article about fighting Dementia by using "cognitive reserve." Here is a short excerpt from the article:
"Gary Small, M.D., professor of psychiatry and director of the UCLA Longevity Center, likens cognitive reserve to, "having an extra mental battery." He says that a person with a high amount of cognitive reserve can compensate, somewhat, for the brain damage caused by disease and old age."
I find the article particular fascinating. Give it a read it and post your reactions below in our "Comments" section!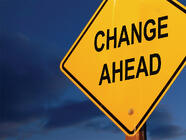 "Facebook Is For Old People"

AgeTek.org (Twitter Handle: AgeTek) lead me to this article from Techpinions.com, regarding Facebook's recent purchase of Instagram. It illustrates just how ephemeral "Cool" is and how that concept relates to businesses reaching out to their customers. Businesses grow and change and social media platforms do so at an accelerated rate...Are you familiar with the newest platforms and are the leveraging the ones that your customers use the most?
Legal Issues of Social Media and Healthcare
Recommended by Healthcare 3.0 (Twitter Handle: Healthcare_3.0) comes this Article from KevinMD.com, "The Legal Landscape of Health Care Social Media." KevinMD.com, "Social Media's leading Physician voice," offers a number of resources in different areas of the health care field. This article gives a nice general overview as well as some Key examples of how social media is being used by the health care industry. Do you have your own list of "Do's" and "Don'ts"? Where do you see social media taking the health care industry in the future. How do you feel about the direction we're going with social media?
Please let me know if you have any blogs, articles, or other resources that you'd like to suggest to our readers. Let's share the wealth of knowledge out there so we can all become more informed and more successful!
Ankota provides software to improve the delivery of care outside the hospital. Today Ankota services home health, private duty care, DME Delivery, RT, Physical Therapy and Home Infusion organizations, and is interested in helping to efficiently manage other forms of care. To learn more, please visit www.ankota.com or contact Ankota