This week's Private Home Care conversations in social media for you are a bit different than what I've been sharing lately. That said, I think that you'll find them both engaging and useful. If you are a part of any conversations or are aware of any resources that you feel I should explore, please let me know!
Here are this week's colle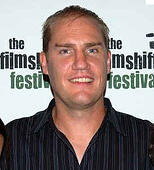 ction of conversations that I found online that you may want to join or to learn more about:
"Who Will Take Care of Me?"

Home Care Coach, (Twitter Handle: @SeniorsResource) directed me to this great article that offers advice to Boomers of how to plan for their future care. It also gives information about: "Own Your Future, a nationwide campaign urging that they take a big step toward planning for their old age."
Beyond the useful tips and digestible data, the article adds a personal touch by shedding some light on what it's like to be a caregiver. All-in-all, I think it's an enjoyable and useful article...What is your take? Is the article surprising to you or is it in line with your experiences and findings?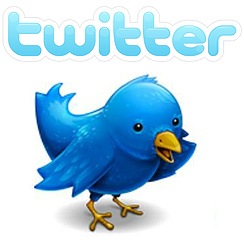 Old Birds, New Tweets
Have you heard about Kraft Mac and Cheese's new social media marketing campaign? Well, to sum up: "To celebrate the brand's 75th anniversary, Kraft Mac & Cheese has relinquished control of its social media network to Frankie and Dottie, two of the sweetest octogenarians you could possibly imagine." LuAnn Smith (Twitter Handle: @myeldercare) from Myeldercareconsultant.com, shared this article that gives an overview of the campaign as well as a cute video of the ladies being interviewed. Some extremely funny moments to be sure, but a risky and innovative ad campaign, don't you think?
What social media marketing initiatives have worked well for you and which ones do you feel could have been more successful? Dou you have any innovative campaigns coming up that you'd like to share?
Study: Eldercare Best Practices
Karen Lawrence (Twitter Handle: @MatrixKaren) from Matrix Advocare Network shared this in-depth report based on the findings of a study conducted by The National Alliance for Caregiving for ReACT. The 40 page document includes reams of data and ideas that you may want to consider for your business. Do you have your own Best Practices document or one that you recommend for others? Please share your knowledge!
What is next for the home health/home care industry and social media? Do you project more of the same, or do you foresee some significant changes on the horizon?
Please let me know if you have any blogs, articles, or other resources that you'd like to suggest to our readers. Let's share the wealth of knowledge out there so we can all become more informed and more successful!
Ankota provides software to improve the delivery of care outside the hospital. Today Ankota services home health, private duty care, DME Delivery, RT, Physical Therapy and Home Infusion organizations, and is interested in helping to efficiently manage other forms of care. To learn more, please visit www.ankota.com or contact Ankota