In a tough economy like we're living in, it's great to be in a position to be hiring and creating jobs, as is the case in home care. What becomes tricky and stressful, however, is staffing.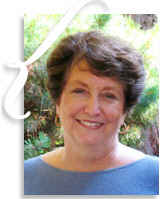 The caregivers in your organization are ultimately your product, your face to your clients and the community and even your reputation. In her post 4 Steps to Reduce Your Home care Staffing Headache, expert home care consultant Ginny Kenyon offers some sage advice and outlines a four step plan to hiring quality caregivers who reflect the values of your organization.
In Ginny's post, which you can read in its entirety here, Ginny recommends four steps and also points you to some additional resources from her company and from Stephen Tweed (also seen often on the Ankota blog). Here are the four steps:
Assess the needs of the clients your home care agency serves, including identification of the skills and personal attributes the home care aides will need in order to properly care for them.
Develop a profile of the ideal aide. Use the home care aide profile you develop to screen all home care aide applicants.
Require all applicants to take a knowledge test of caregiving (A 50-question test is available through Kenyon HomeCare Consulting.) Additionally, we recommend hands-on skills testing administered on-site or through a local nursing home to establish the presence of the desired skills.
Require the applicant to take an online personality test such as the one through Steven Tweed Leading Edge to determine the presence of desired personality qualities once it is determined the applicant has the basic knowledge and skill.
Ginny goes on to caution that between 60 and 80 percent of applicants might not meet your screen. In the end she explains that if these steps are not enough due to extreme competition for talent in your region, that Plan B might be to build your own caregiver training school.
Ankota provides software to improve the delivery of care outside the hospital. Today Ankota services home health, private duty care, DME Delivery, RT, Physical Therapy and Home Infusion organizations, and is interested in helping to efficiently manage other forms of care. To learn more, please visit www.ankota.com or contact Ankota.