We heard a lot on the news about "Occupy Wall Street," a group who contend that the top 1% of wealthy people have too much money and power and how that's unfair. I'm not a politics guy, but thought that our home care readers might like to know and see some data about health care's costliest 1% of patients. Thanks to a great article in American Medical News (amednews.com) you can learn a great deal about the costliest 1% of health care recipients. Their March 5, 2012 Article is entitled Who are the Chronically Costly? Health Care's 1%.
Here are some summary comments from the article:
They are older patients with cancer, diabetes, heart disease and other serious chronic conditions. Many have multiple health problems, and their relatives might not be helping with their care. Most have private insurance, are white and female.
They are the costliest 1% of patients in the U.S. Caring for them accounts for more than 20% of what the nation spends on all of its health care. In contrast, the least costly half of all patients are associated with only 3% of total health spending, according to an Agency for Healthcare Research and Quality analysis of spending data from 2008 and 2009 released in January
What is especially cool, however is that they have an interactive graphic that you can click on to get into detail. Click on the picture below to go there: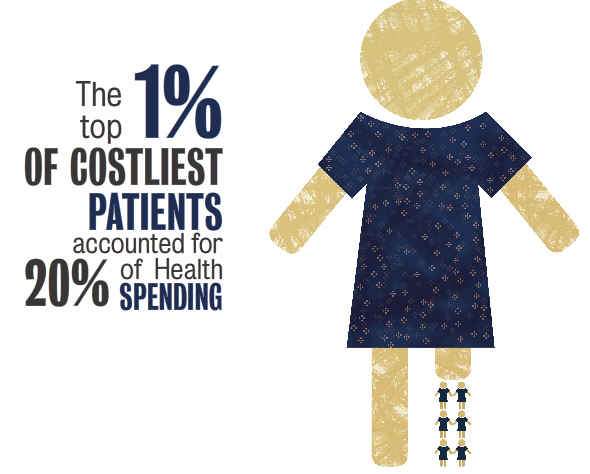 Some of the things I found very interesting are as follows:
Although many (42.9%) of the expensive patients are over 65, many are not and in fact 40.1% are between ages 45 and 64.
People with high income comprise more (35.2%) of the costlies patients than any other income category
At Ankota, we believe that the key to reducing health care costs is to focus on the costliest patients, and to coordinate their care in order to keep them out of the hospital. This is why we make software for coordinating care and for delivering home care.
Ankota provides software to improve the delivery of care outside the hospital. Today Ankota services home health, private duty care, DME Delivery, RT, Physical Therapy and Home Infusion organizations, and is interested in helping to efficiently manage other forms of care. To learn more, please visit www.ankota.com or contact Ankota.