I read a piece this morning by a pastor named Anthony Robinson about his experience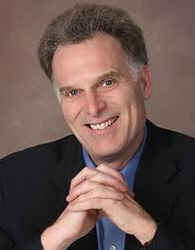 with his mom's dementia, and it reminded me that home care workers visit daily with people dealing with memory issues. Here's the anecdote:
My wife and I were nervous about my 94-year-old mother's impending visit to the family cabin this summer. We had spent the weeks before she came remodeling, adding a new bathroom to the nearly 100-year-old structure built by my own grandparents. When my parents were the stewards of the cabin their policy had been to maintain the place as a kind of living museum. No changes.

The first time we steered her to the new bathroom, we held our breath. Pushing her walker across the threshold, she stopped, looked around, then said, "This is nice. This is really very nice." (Because she has short-term memory loss, each subsequent time she used the new bathroom was also the 'first' time, and every time she said, "This is very nice.")

On my mother's last day, we again steered her to the "new bathroom." "We have a new bathroom?" she asked. My wife said, "Well, next year it won't be the 'new' bathroom any longer." My mother stopped, looked up, and with sudden full clarity - and a wry smile - said, "Oh yes, it will be the 'new' bathroom for a very long time."
I learned a lot about Alzheimer's care in a lecture by Dr. Verna Benner Carson who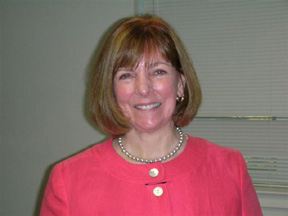 teaches people how to become an Alzheimer's Whisperer. Here are five tips that your caregivers can use to better deal with Alzheimer's and other forms of dementia:
Don't Quiz, Argue or Reason
If at first you don't succeed, wait five minutes*
To combat repetition, find a "job" for the person you're caring for (such as folding towels or building with Legos(r))
If a loved one complains "My mom didn't have breakfast", or "Nobody has been in to see my dad today", calmly explain that that "Your mom/dad can't remember, and fill them in"*
Old photo albums and songs from the past are likely to connect with the patient because long-term memory lasts the longest.
*Note: Alzheimer's sufferers generally have less than 5 minutes of short-term memory, so if for example you propose a shower and get a negative response, rather than forcing the issue, you might instead wait 5 minutes and try an approach like "let's go for a nice walk but get cleaned up first."
Do you have any other tips you can share for managing Alzheimer's and other forms of dementia in the home care setting?
Ankota provides software to improve the delivery of care outside the hospital. Today Ankota services home health, private duty care, DME Delivery, RT, Physical Therapy and Home Infusion organizations, and is interested in helping to efficiently manage other forms of care. To learn more, please visit www.ankota.com or contact Ankota.