A lot of the people who read our blog are new to home care, just like we were some years ago when we started Ankota. Along our journey, we've met some great people and mentors. One of them is Ginny Kenyon from Kenyon Home Care Consulting. Today's blog post comes from Ginny's site. Another great mentor, who authored today's post is Pat Drea, Chief Operating Officer of Visiting Angels. I've met Pat twice and have shared previous blog posts based on Pat's presentations. Pat is a fantastic presenter, and what's most impressive is that she seems to know almost everyone in home care and during her presentations she shares anecdotes relevant to her points and using real examples from people in the crowd. Great lady!
Come gather 'round people, wherever you roam, and admit that the waters, around you have grown!
Just like the Dylan song said, The Times They Are A-Changing in private duty home care. What are the issues that will impact how we conduct our business of home care over the next 5 years and what strategies will serve us as we await clarification on those issues? The home care industry is likely to be significantly affected by Patient Protection and Affordable Health Care Act (PPACA), changes to the Companionship Exemption and the introduction of licensure in states that have not had licensure in the past.
Most Home Care employers are likely to be paying penalties under the PPACA. Under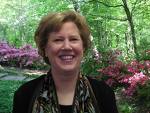 clarifications issued August 30, 2012, employers with 50 or more full-time or full-time equivalent employees will be required to provide minimum essential health care coverage for their full-time employees or pay an annual penalty beginning in 2014. Although the statute defines full-time employee as one who works an average of at least 30 hours per week in any given month, much uncertainty remains in the calculations affecting variable-hour and seasonal employees.
Elimination of the Companionship Exemption?
Since early 2011 the Department of Labor has issued proposed rules that if adopted will significantly change regulations defining "companionship services" to eliminate the exemption for home care aide/personal care attendant services. The proposed rule would also eliminate the so-called "live in" exemption for caregivers employed by third-party employers.
According to the study Companionship Services Exemption Survey, January 23, 2012 conducted by PDHCA and NPDA , The summary of findings of the 1428 home care companies representing all 50 states reported:
Moderate to significant increases in business costs

Agencies expecting to restrict overtime hours

Quality of care impact including loss of service continuity, and weakened staff competencies

Costs would be passed onto the elderly, infirm, and special needs clients/patients in private pay

Clients/patients will seek out services from underground economy through untrained, unsupervised and unskilled workers
Companionship Services Exemption Survey, January 23, 2012, page 22.
Spread of Licensure Requirements
Many of the states currently without private duty licensure are actively moving toward mandated licensure in the near future. These states have studied the licensure frameworks available in other licensed states. Their proposals show evidence that they are incorporating more of the features and language of licensed states that have gone before them.
Responding to the Changes
Home Care managers and owners are advised to apply lean operating methods to their business. With overarching regulatory changes to the industry that are likely to add moderate to significant operating business costs, owners and managers must focus on running a leaner operation.
We can identify the budget categories in which home care companies tend to overspend:
1. Print advertising without a proven ROI. Often the agencies continue prior print
advertising strategies out of habit but are these investments still paying off? The internet has changed how people shop for goods and services. Boomers, the main decision makers for care for their elderly parents, are very comfortable seeking information and services on the internet. Home Care print advertising continues to be a category of diminishing effectiveness although costs have risen considerably in recent years. In office staff and caregiver recruitment, classified print ads tend to be more costly and less effective than internet online job recruitment resources.
2. Expenditures on marketing personnel and materials without significant results. If that investment doesnt lead to a significant increase in revenue in a reasonable period of time (3 to 6 months) the personnel and/or approach need to be changed to yield results.
Does your marketing staff know: Who to call on within each type of referral source? What questions to ask and how to overcome possible objections? When/how often to meet with each referral source?
4. Old contracts for telephone, cell phones & internet services? If you havent shopped for the best plans and services available, chances are you could upgrade your service and save a significant amount by shopping around a little.
5. Inefficient processes. Building greater efficiencies in processes can save cost while building higher productivity. The processes that you should examine include:
Lead management, intake, start of care

Scheduling, rescheduling

Billing, payroll & collections

Management of complaints & incidents

On call

Employee application process

Orientation, supervision,

Customer, employee and referral satisfaction

Caregiver turnover and performance issues

Record management
The approaches to re-engineer your processes include: Develop the first 90 day plan, Measure and report improvement results, Conduct periodic reviews, Compare results to goals and Reward team members.
What are the strategies agencies should consider when details about change are slow to be issued? Keep track of the clarifications as they are issued. Attend association events and learn from industry leaders. Participate in on line industry chat forums to hear the approaches being considered by others in the industry. Engage your team in planning and preparation as information unfolds. Continue to build a lean, well functioning organization.
Last, heed Dylans lyrics:
For the wheel's still in spin, and there's no tellin' who that it's namin' For the loser now, will be later to win, for the times they are a-changing'.

Ankota provides software to improve the delivery of care outside the hospital. Today Ankota services home health, private duty care, DME Delivery, RT, Physical Therapy and Home Infusion organizations, and is interested in helping to efficiently manage other forms of care. To learn more, please visit www.ankota.com or contact Ankota.