We have two cats, Luke and Leia. We adopted them as kittens from a local cat shelter. The shelter has a policy that when you adopt kittens, that you need to adopt two, which was our plan anyway. Luke and Leia were litter mates and inseperable and they really wanted to have them adopted together. This also worked out well for us. Luke is a tabby and Leia is a calico, and here's a picture.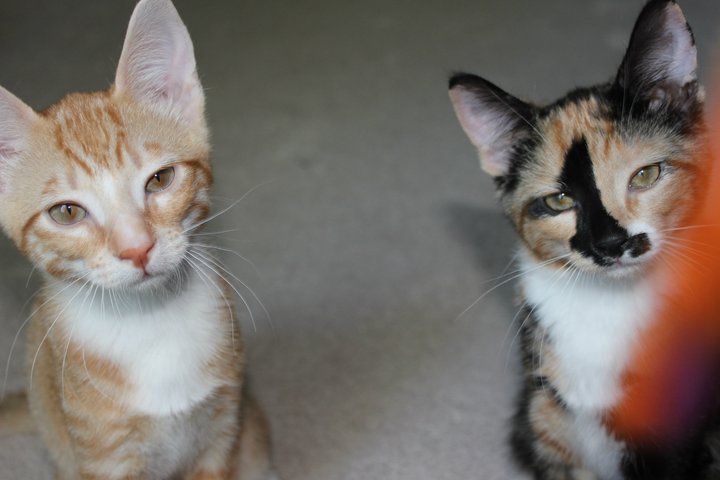 But the title of this article is "What My Cats Taught Me About Home Care" and, while my cats are lovable and affectionate, they're not all that smart so I generally don't think of them as teachers. The lesson came the first time our family went away and the cats needed care. We sent Luke and Leia on vacation too. They went to a Pet Hotel near our home. We sent them with their bed and their favorite food and figured everything would be great.
When we returned from our vacation and anxiously went to pick up the cats the pet hotel gave them a report card and their scores weren't very good. Clearly, they were distressed by their stay. Apparently they were terrified by the barking dogs, didn't want to socialize with the staff, and didn't eat much. When they got home, they both had the sniffles. This was the first time they had ever been sick. They ended up needing to see the vet and having to go back in their car carrier a few days later - this was traumatic as well.
Since then, we've adjusted. Now when we go away, we have a caregiver come to our house. She comes twice a day, feeds that cats, cleans up their litter box, plays a radio for them, and likes to play with them. Her fee is half the price of the pet hotel, and she also waters our plants and brings in the mail. We like our caregiver and get to come home to happy healthy cats.
So in summary, my cats taught me that home care offers the following benefits over institutional care:
Better care
Lower cost
The comfort of your own home and surroundings
Avoids contagious diseases
Avoids traumatic transporation
Maybe my cats are smarter than I give them credit for...
Ankota provides software to improve the delivery of care outside the hospital, focusing on efficiency and care coordination. Today Ankota services home health therapy, private duty care, DME Delivery, and care coordination in accountable care organizations, behavioral health, dental care in nursing homes, and more. Ankota is always interested to learn about care coordination challenges where we can help. To learn more, please visit www.ankota.com or contact Ankota.