One of the most rewarding parts of my job is providing technical support to home care customers. This morning I got a note from a customer who thanked me for setting up their holiday payments in the system. Prior to coming on board with Ankota, they had to calculate their holiday billing and pay rates manually and he was genuinely excited to see it happen automatically. Moreover, he took the time to email our support group to thank us. The next time he needs support, guess what, he'll get great service.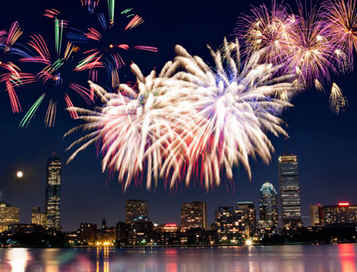 Inspired by that email, here are some suggestions on how to get great support from your home care software company:
Be proactive: When something is going to change in your organization and it's going to be the first time you'll be trying something with the software. Plan it out and try it out ahead of time. Your support group will be happy to review your plan, suggest best practices, and do everything they can to make your transition smooth. Holidays, acquisitions, pricing changes, new versions of Quickbooks, and most other things are known well in advance.
Talk to Your Software Vendor Regularly: One of our favorite customers checks in with us every few months, asks to see new features we've developed, tells us what's on their roadmap, and asks if there are ways they can help us. When they ask for support, we jump on it right away!
Don't Cry Wolf: Most issues that you encounter are not emergencies. If one caregiver can't get through on telephony, or you'd like to be able to sort a certain report in a different way, or you can't remember how to do a billing adjustment that needs to go onto next week's invoice you should clarify in your request that it's not urgent, and you should submit it electronically (at Ankota we prefer email)
Provide Detail: When a support request explains what you're trying to achieve, how you're trying it, which patient, client and or care giver is involved, for what date, and how quickly you need the issue resolved (without crying wolf) you are likely to get fast and excellent help. As a software developer, I've always had the experience that if I can recreate the problem, I can fix it. So you should do everything possible to make the issue easy to reproduce. Note that almost all support teams have "levels of support" where the dedicated support people are "good users with good people skills" who can solve most easy things, then there are subject experts like the person who developed a certain piece of code, and then architects and CTOs and top management. The first level people are ready to support right away, whereas the others are not. So do everything you can to make sure that the first level person understands the issue.
Be Nice, Constructive and On the Same Team: My wife and best friend in the world tends to get really frazzled when something goes wrong with travel arrangements or the cable TV and she tends to yell at the person who answers the phone at customer support. I'm more calm and factual and I usually get much better service. If you're nice to your vendor, you'll get better and quicker service.
I will be brutally honest and say that we consider all of our customers like they're our children, and we love them all. But we definitely like some better than others, and the ones that we like the most are the ones who observe the five best practices listed above.
If you've tried the five above approaches with your home care software providers and they haven't been helpful or responsive, give us a call. We'd love to have more favorite children.
Ankota provides software to improve the delivery of care outside the hospital, focusing on efficiency and care coordination. Today Ankota services home health therapy, private duty care, DME Delivery, and care coordination in accountable care organizations, behavioral health, dental care in nursing homes, and more. Ankota is always interested to learn about care coordination challenges where we can help. To learn more, please visit www.ankota.com or contact Ankota.