The Home Care Software Geek posts in this blog don't talk about Home Care Nursing Software, Private Duty Telephony, DME Delivery Software, Home Infusion Care Management or the other topics we focus on regularly at Ankota. Instead, these posts are intended to keep our readers up to date with technology trends that might be useful to your agencies, such as social media technologies, mobile devices, and what's happening from the big-boys like Microsoft, Google and Apple.
Back in October of 2010, I wrote a blog article entitled "Home Care Software Geek Predicts DROID will win the Smart Phone Wars." This was back when pretty much everyone was moving from their Blackberry to an iPhone, and DROID commercials had just started. I based my prediction on two factors: 1) Apple's seemingly dominant fan-base was mostly American and mostly wealthy, and Apple tended to cater to this fan-base, whereas 2) Google was willing to give Android away for free to multiple phone vendors (whereas iPhones are only made by Apple).
It turns out that the prediction was right. Out of the 230 million smart phones shipped in 2Q 2013, 80% were Android whereas iPhones were down to 14% (according to this article).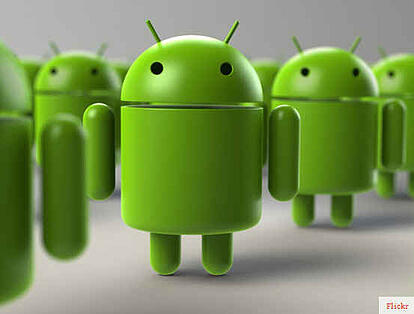 So What Does this mean for Home Care and other Mobile Healthcare Delivery Models?
The popularity of Android results in a number of relevant takeaways for home care technologists, as follows:
Part of the reason for Android's popularity is that there are free Android Phones available from the wireless carriers. This is relevant because you can potentially equip your caregivers with Android smart phones affordably.
As a result of the previous point, and with access to GPS in the phone, you might be able to migrate over time from telephony to equivalent or superior functionality on smart phones.
In addition to working on phones, Android is available on tablet computers that look and feel like iPads but cost half the price or less. Ankota has built our new mobile software to work on either Android or iPad (in addition to PCs). We already have a majority of our tablet users on Android.
Are smart phones, tablets, and/or Android factoring into the plans of your home care agency or care transitions initiatives? Please let us know if we can help.
Ankota provides software to improve the delivery of care outside the hospital, focusing on efficiency and care coordination. Today Ankota services home health therapy, private duty care, DME Delivery, and care coordination in accountable care organizations, behavioral health, dental care in nursing homes, and more. Ankota is always interested to learn about care coordination challenges where we can help. To learn more, please visit www.ankota.com or contact Ankota.