According to this article, the Japanese government is aggressively investing in the development of robots that can aide with care for the elderly. If you're like me, your initial reactions are likely to be thoughts that robots can never replace people and that human touch and caring are the keys to successful care. Although this is likely to be correct, we are also facing a serious shortage of caregivers, as seen in the following two graphs from AARP depicting our aging population and the associated declining caregiver pool.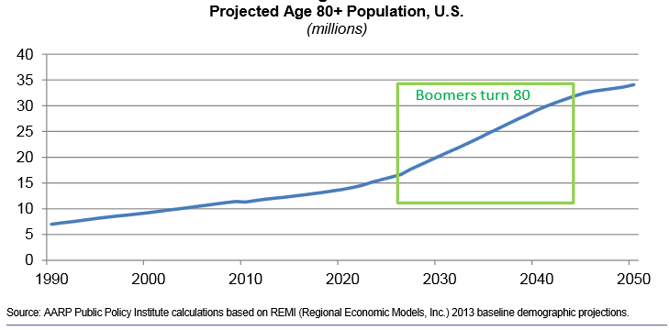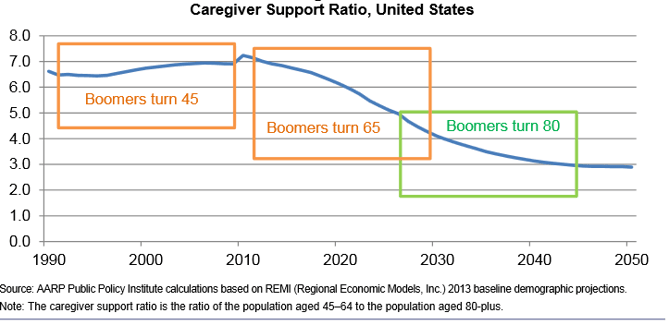 Adding Automation and Robots to Offload Caregivers is a Necessity
Looking at the graphics above, it becomes clear that providing more care with less caregivers is not a choice, but a necessity. The Japan story about investing in robots for elder care seems to be reasonable in the tasks that they're looking to automate, as follows:
Walking

Shopping

Waste Disposal

Lifting

Bathing

Monitoring
Despite the investment, the article reports that the early results are not great and that a lot of the robots are too big or too expensive.
A Positive and Incremental Step Towards Robots
Ankota has partnered with a new company called Triple Aim Technologies who have developed a patient monitoring technology that doesn't use robots, but instead uses automated phone calls that check in with at risk elderly consumers in between home care or certified home health visits and alert the agency if their responses indicate concern. This isn't a robot in any way, but it does show how technology can be used to cut back on face to face visits while caring for a large population census.
If interested, we're offering a free whitepaper entitled How Home Care can Win under the new Care Model. This paper talks about how it will be necessary to provide more care with less face-to-face visits and how technologies like the Triple Aim solution can help.
If you're interested in scheduling an online demo of our home care or care transitions software solutions, just click this button: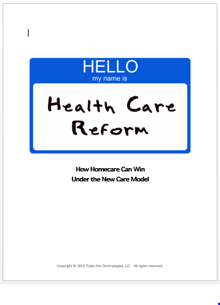 Ankota provides software to improve the delivery of care outside the hospital, focusing on efficiency and care coordination. Ankota's primary focus is on Care Transitions for Readmission avoidance and on management of Private Duty non-medical home care. To learn more, please visit www.ankota.com or contact us.