Geisinger Health System, located smack dab in the middle of Pennsylvania, has been a leader in the new paradigm of "managed care." In this model, the health plan is both the care provider and the payer, and rather than getting paid per service, they manage to a fixed budget. This encourages them to find ways to provide better care at lower cost. This is the intention of healthcare reform, and institutions like Geisinger, Kaiser and Mayo have been ahead of the curve in this regard.

I came across an interesting article in Mobile Health News that talks about the results of a care transitions program that Geisinger instituted. Over a 4 year period and a population of 541 patients, their Congestive Heart Failure (CHF) program reduced readmissions by 44% and saved $3.30 for every dollar spent.
Why Does a Hospital Cost Reduction Program Matter to a Home Care Agency?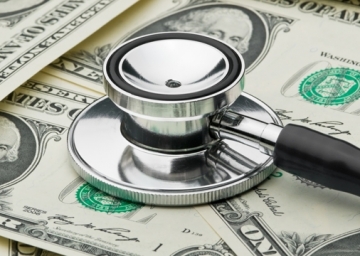 As the health system transitions to the managed care model, there will be more and more motivation to provide better care at lower cost, and the most expensive cost in the health care system is hospitalization. So hospitals will want to spend money to avoid hospitalizations, and in order to do so, they'll need to target their most expensive patients and take efforts to keep them at home. Who's the best at delivering low-cost-care to keep people at home? Of course, it's home care.
A Recipe for Adding a Hospitalization Avoidance Component to you Home Care Agency
Here are some recommended steps:
Learn about the readmission penalties imposed on hospitals and the OIG ruling that empowers home care agencies to help by watching this video
Learn more about providing a compliant care transitions program by downloading the free white paper at this link.
Take action... You'll need some planning, some training, some marketing and some software. When it comes to the software, be sure to Contact Ankota
For another story about Geisinger (and to learn whey I like them so much even though they're in central Pennsylvania and I'm in Boston) read this previous blog article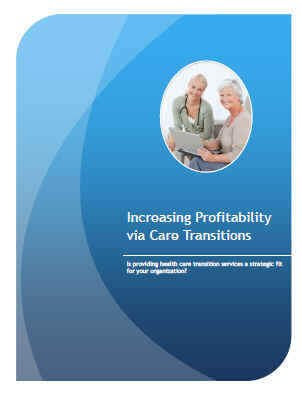 Ankota provides software to improve the delivery of care outside the hospital, focusing on efficiency and care coordination. Ankota's primary focus is on Care Transitions for Reeadmisison avoidance and on management of Private Duty non-medical home care.
To learn more, please visit www.ankota.com or contact Ankota.