This blog frequently discusses the possibility of a health care system where hospitals aren't in the enter, but rather home and community based care take center stage. Our thesis is that when you avoid hospitalizations and especially emergency department visits, especially for the elderly, that we achieve higher satisfaction with the health system at lower cost... As it turns out, the New England Journal of Medicine (NEJM) agrees.
The NEJM case for decentralization of the healthcare system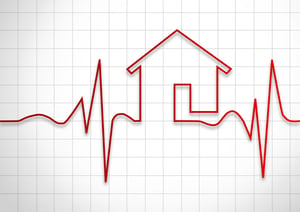 As always, we encourage you to read the full article, but in summary here's the case laid out by NEJM:
Since there were no Electronic Health Records (EHRs) to start from it was historically necessary for you to go to the hospital so that they could diagnose you from scratch
Similarly, since there was no way to see or measure the patient remotely, you historically had to go to the hospital
The early effects of the Affordable Care Act (ACA) drove even more hospital visits
But hospitals are not a very same place with 1 in 25 hospital visitors contracting infections from other patients
There are now technologies for remotely monitoring and seeing patients (even commonplace technologies like Facetime and the ability to measure vital signs on a smart phone)
There is also the possibility for community based paramedicine (the article cites the way that the Geisinger system uses emergency response teams to deliver care services under the direction of medically trained staff, though our thought it that home care can play this role).
Shifting the healthcare "entry point" away from the Emergency Department
Imagine a different future where people are supported by population health teams. Here's how it can go:
Higher acuity people have ongoing monitoring and check-ins from their community health organization (e.g., the supervisory nurses at home care agencies are checking in).
Others who experience an "emergency" make their first call to their community care team (again likely centered at a home care agency). The well-trained person answering the phone can decide in minutes whether the person should go right to the hospital or whether instead they can be seen in the home (cutting the cost from thousands of dollars to around $100) or even coached over the phone (cutting the cost to around $10).
Depending on the situation, they might chose to put the person on an affordable monitoring program (costing as little as $20/month)
Bottom Line: Home Care is growing even faster than the population
In addition to having an elderly population that will more than double by 2040, more and more evidence suggests that care outside of hospitals can be the remedy that our health system needs.
The sad downside of the NEJM article was that all of the examples cited for success stories were invented by the hospitals. This means that we in the home care community have not yet made it onto the radar screens of the hospital decision makers. Part of the reason is that we've been told for so long that we're "non-medical home care" and we've largely come to believe that we can't help solve the healthcare crisis. On that front, we're wrong... Home care can be the solution.
Affordable Remote Monitoring
Ankota has an affordable remote monitoring solution called Foresight Care. The reason that it's affordable is that you don't need to buy or deploy telehealth equipment. But just because it's more affordable doesn't mean that it's not as good - especially for those lower acuity patients who make up 2/3rds of the ED visits. To learn more about Foresight Care, contact Ankota.
---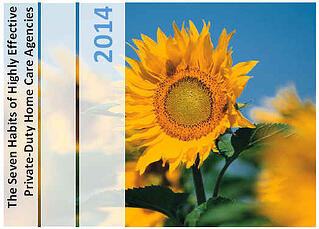 Ankota provides software to improve the delivery of care outside the hospital, focusing on efficiency and care coordination. Ankota's primary focus is on Care Transitions for Readmission avoidance and on management of Private Duty non-medical home care. To learn more, please visit www.ankota.com or contact us.