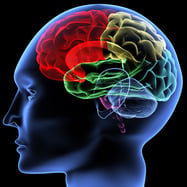 Many of our aging loved ones and home care clients suffer from reduced cognitive ability, often in the form of Alzheimer's disease or another form of dementia. For a number of years now, I've heard about brain games that can potentially stave off or reverse these conditions, and I've wondered whether they work or not.
I came across a great article in Business Insider, that helps to answer this question
Do Brain Games Work to Prevent or Reverse Alzheimer's?
This is clearly a case where if this is an important topic to you, please read the full article. But here's my brief synopsis:
The research on the efficacy of brain games is not air tight. In fact the full title of the Business Insider article is "The Scientist behind the most comprehensive study of brain training says apps like Lumosity are based on shaky science."

The Federal Trade Commission recently cracked down on Lumosity and forced them to pay a $2M settlement. They claimed that "Lumosity preyed on consumer's fears of age related cognitive decline..."

The most comprehensive study on the matter was done at Johns Hopkins by Dr. George Rebok. His study was based on much more rigorous brain training (they used the words "based on theory" and "very structured") in memory, reasoning, and speed processing. It was hard to obtain objective evidence in the study except in measuring that those with training had fewer car accidents. There was positive subjective feedback (patients claimed improvement long after the completion of the study).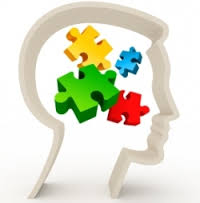 At the end of the article, another doctor, psychiatrist Cynthia Green from Mount Sinai shared that brain health is positively impacted by physical exercise, having a healthy social life, and eating a health diet.
A note about Ankota's blog
At Ankota, we believe that "healthcare at home" can and should play a bigger role in the continuum of care. Our clients represent the most expensive patients, and often our care givers represent the least expensive providers. We blog on topics that help home care agencies to compete and differentiate, with an emphasis on avoiding preventable hospitalizations. You can subscribe to our blog on the upper right hand side of this page.
Speaking of Preventing Avoidable Hospitalizations
Ankota offers a highly effective and low cost way of preventing avoidable hospitalizations, called Foresight Care. We developed this application in partnership with Triple Aim Technologies. You can learn more here.
Ankota provides software to improve the delivery of care outside the hospital, focusing on efficiency and care coordination. Ankota's primary focus is on Care Transitions for Readmission avoidance and on management of Private Duty non-medical home care. To learn more, please visit www.ankota.com or contact us.