We blog a lot about the importance of your home care web site and share best practices from our own experiences with Inbound Marketing.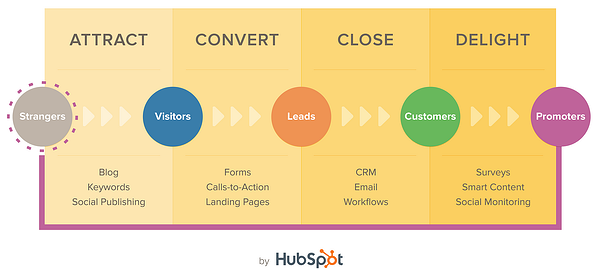 A couple weeks ago we talked about Landing Pages, which are the pages on your website where site visitors can begin to interact with you and share their information. Possibly the most important type of landing page for a home care web site is a patient/client referral page. Here's a page from one of our customer's sites, a hospice in Oregon: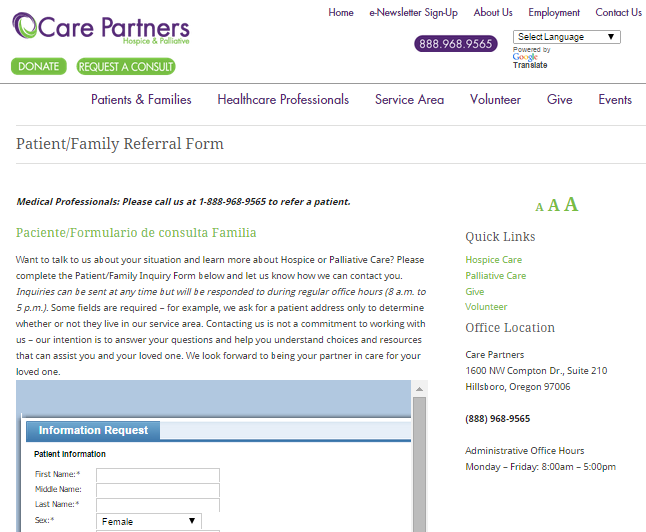 The page has the ability for a family member to submit a referral and even asks whether the referral needs to be responded to in the next 24 hours or urgently. For those of you who are familiar with Ankota, you might recognize that the referral form itself is actually an Ankota page embedded into their customer-facing website. This portion of the page is encrypted and sends the referral directly into the Ankota system as a prospect. Given the potential urgency of a hospice referral, we have also added functionality to notify the on-call team when the referral arrives.
Most home care organizations answer the phone live during the day, but not at night. When the caller hears the answering machine message, they might not leave a message, but what if instead your message said "for immediate access, visit our web site at www.<myhome care website>.com."
Just to show off, here's a look at their Spanish referral page: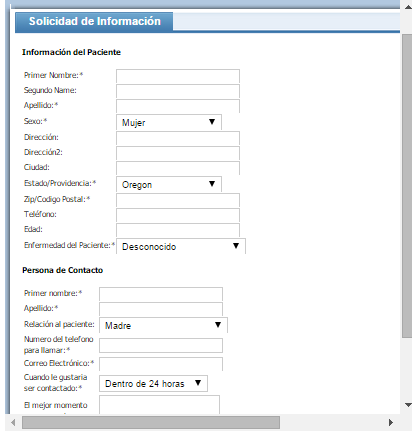 If you'd like to have home care software that gives your customers direct access through your commercial website, please request a demo.
For home care best practices, we offer a free white paper called the 7 Habits of Highly Effective Private Duty Home Care Agencies. Just click on the link above or the picture of the document below to download the paper.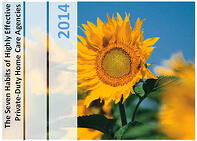 Ankota provides software to improve the delivery of care outside the hospital, focusing on efficiency and care coordination. Ankota's primary focus is on Care Transitions for Readmission avoidance and on management of Private Duty non-medical home care. To learn more, please visit www.ankota.com or contact us.