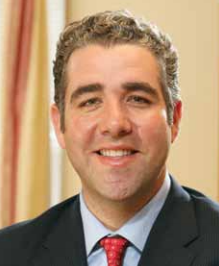 In a short but poignant article, Dr Stephen Landers, CEO of VNA Health Group, and Dr. Bruce Leff, Director of Geriatric Research at Johns Hopkins spell out a recipe for the future of care.
The article, published in the Huffington Post, starts by reminding us of the forthcoming realities that 1) the US population is aging and living a long time, 2) in order to provide the best patient satisfaction at the lowest cost, we need to keep people healthy at home.
Future of Home Health Project
The above concerns has led to the Future of Home Health Project, developed by the Alliance for Home Health Quality and Innovation (AHHQI). The driving principles for this initiative (described in greater detail in the article) are as follows:
There's No Place like Home

Better Care at Lower Cost

Payment Policy and Regulations Need Improvement

Don't Forget about the Work Force

Technology, Technology, Technology

Accurate Report Cards
We are hopeful that this initiative can bear fruit.
How We Want to Help
Ankota has partnered with the new company Triple Aim Technologies to help our elderly care recipients avoid preventable hospitalizations. The automated solution contacts high risk patients by phone and checks in with them to detect early warning signs that can lead to hospitalizations. It's a senior-friendly technology that can be deployed at low cost to improve outcomes at lower cost. You can learn more here.
Ankota provides software to improve the delivery of care outside the hospital, focusing on efficiency and care coordination. Ankota's primary focus is on Care Transitions for Readmission avoidance and on management of Private Duty non-medical home care. To learn more, please visit www.ankota.com or contact us.