Google doesn't generally share a lot about how to make websites score well in searches. I'd presume that this is for two reasons: 1) they don't want to give anyone an unfair advantage, and 2) they change their criteria frequently. But in a rare occurrence uncovered by home care website expert Valerie Van Booven, Google shared a 160-page document that offered guidance for how to optimize your site.
Google Tips for Better Search Rankings
Here are a few of the tips:
For a page to rank, Google looks for Expertise, Authority and Trustworthiness (and they use the acronym EAT)

They look for new content and consistency (and frown upon old content with updated dates)

For a strong ranking, you need one or more of the following:

A satisfying amount of "main content" (longer articles with references)

A known author with high EAT score

Good reputation of either the author or the website on the topic

Supplemental content (links to more information on your site)

The website functions well and is well maintained

The site is Mobile Friendly (note that more websites are viewed on phones than on the web)
Many Approaches to Websites
There are numerous approaches for creating and maintaining a home care website ranging from inexpensive do-it-yourself websites with services that are available starting as low as $9.99 a month, to high end web site services that include authoring of fresh relevant content on a regular basis. If you are exploring options to create or update your web presence, Valerie offers these high end services.
For more best practices in the Home Care space, you can download our white paper, Seven Habits of Highly Effective Home Care Agencies. If you're interested in scheduling an online demo of our home care or care transitions software solutions, just click this button: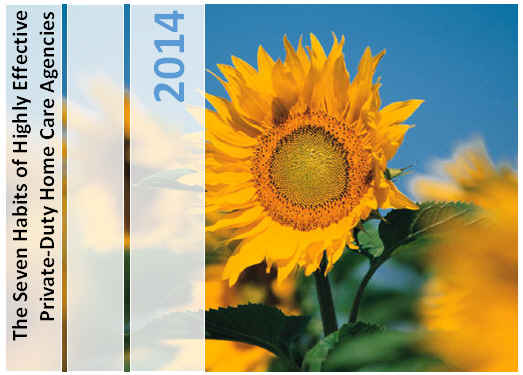 Ankota provides software to improve the delivery of care outside the hospital, focusing on efficiency and care coordination. Ankota's primary focus is on Care Transitions for Readmission avoidance and on management of Private Duty non-medical home care. To learn more, please visit www.ankota.com or contact us.