Ankota's marketing director, Jed Hammel doesn't come from the home care world but instead is an expert is social media marketing, filmmaking, event planning and more. Jed wrote today's article about a term coined by the startup world, "Growth Hacking" and how its methodology can be incorporated into your home care agency's marketing strategy.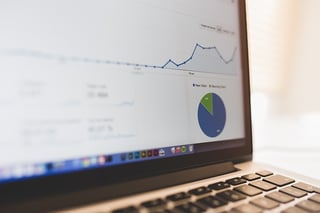 "Growth Hacking" is a term thrown around pretty heavily in the tech, startup, and marketing worlds. I've noticed that it's use is quickly extending to a wide variety of other industries as well. Because it is being adopted by different industries, I felt a primer about growth hacking would be useful to our audience here on the Ankota blog.
What is Growth Hacking?
From my perspective, that growth hacking has become a buzzword is ironic because its intended purpose exemplifies the exact opposite. Growth hacking is being solely focused on and using whatever means at your disposal to bring in as many users or leads into your sales funnel as quickly as possible. In traditional marketing, often there is a team leader managing a department with different skill sets who work together to create ongoing marketing campaigns. But for an early stage startup, there is often not enough money, time, or need for all of that.
Often, a growth hacker has marketing, coding, and design experience. But at its core, growth hacking is simply focusing on the quickest, most cost-effective way to grow your business. That all said, others define growth hacking in different terms.
Uber growth hacker Andrew Chen offers this as a definition:
"Growth hackers are a hybrid of marketer and coder, one who looks at the traditional question of "How do I get customers for my product?" and answers with A/B tests, landing pages, viral factor, email deliverability, and Open Graph. On top of this, they layer the discipline of direct marketing, with its emphasis on quantitative measurement, scenario modeling via spreadsheets, and a lot of database queries. If a startup is pre-product/market fit, growth hackers can make sure virality is embedded at the core of a product."
An excerpt from an article from Hubspot (one of the leading inbound marketing companies in the world) entitled "The Essential Reading List for Growth Hackers: 15 Experts to Follow" explains growth hacking this way:
"Although I see a lot of different definitions surrounding this buzzword, I like growth hacker Aaron Ginn's summation the best: 'A growth hacker is someone whose passion and focus is pushing a metric through use of a testable and scalable methodology.'"
And famed growth hacker, Neil Patel (who has an irreverent opening line that may shock some folks) describes it as:
"Growth hackers, using their knowledge of product and distribution, find ingenious, technology-based, avenues for growth that sometimes push the bounds of what is expected or advised."
Patel offers this useful resource, "The Definitive Guide to Growth Hacking" which I suggest that you take a look at it via clicking the previous link But as a start, here are some key concepts and tips that the guide offers:
1.) What is Growth Hacking?
2.) The Profile of a Growth Hacker
3.) The Growth Hacking Process
4.) The Growth Hacking Funnel
5.) Pull Tactics for Getting Visitors
6.) Push Tactics for Getting Visitors
7.) Product Tactics for Getting Visitors
8.) How to Activate Members
9.) How to Retain Users
10.) Tools and Terminology
But What If I'm not a Coder?
And for those of us who are not coders or as tech savvy as others mat be, Kissmetrics (another leader of inbound marketing, SEO, and online marketing,) offers this in their article: "35 Growth Hacking Tools for Marketers Who Don't Code":
"[Traditional] marketers who can't program are perfectly poised to take on growth-centric roles as long as they have a technical mindset; in other words, they should possess a deep understanding of technology––how people interact with it, the latest developments and trends, how different tools and platforms integrate with one another and what data is important for making smart decisions."
I see a future where traditional marketing, inbound marketing, and growth hacking are all a part of any business' marketing strategy. I also feel that growth hacking concepts may not be the best tool for every business or industry. That said, I do feel that it can be a useful tool in your marketing tool box and that the growth hacking mindset will continue its, ah, growth as time goes on.
------
One of Ankota's recent whitepapers, entitled "Selling Care Transition Services to Hospitals" is available for download and we think you'll find it useful. Please click the link or the picture below to download. If you're interested in scheduling an online demo of our home care or care transitions software solutions, just click this button: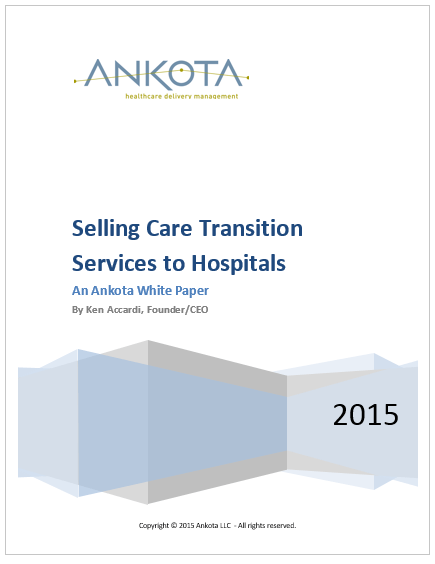 Ankota provides software to improve the delivery of care outside the hospital, focusing on efficiency and care coordination. Ankota's primary focus is on Care Transitions for Readmission avoidance and on management of Private Duty non-medical home care. To learn more, please visit www.ankota.com or contact us.