One of the industry experts I learn from every time we speak is Ginny Kenyon, principal at Kenyon Home Care Consulting. Ginny helps open home care agencies and has given Ankota great inputs on our software. We at Ankota strongly believe that keeping elderly people healthy and comfortable in their homes (and out of the hospital) is an important step in the evolution of healthcare. Ginny is one of the pioneers driving moves in home health delivery. Enjoy her post (below).
If you're considering starting a home care business or expanding the services you currently offer, there's a lot you'll want to know first. It's often challenging to find the right resources and prepare for everything that's likely to come your way.
You have two options when facing a business expansion or a startup. The first is to go it alone, digging deep until you've learned what you need to know. The second option is to work with a startup expert, someone who can guide you every step of the way and help you avoid costly errors.
What Happens Without a Startup Expert?
By choosing the first of these two options, you're setting yourself up for a long, hard journey.
Let's take a look at 10 issues that are probable when embarking on a homecare startup or expansion without the help of a qualified consultant.
1. Not Enough Market Research
When you don't conduct enough—or the right kind of—research, you miss information that's vital to your success. You may end up with services already saturating your market. Or worse, in a community where there aren't enough potential clients needing your specific offerings.
2. Little to No Initial Revenue
Starting any business and turning a profit is always a challenge, but even more so for the homecare industry. Organizations must obtain their license, accreditation, or certification before they can charge clients or insurance companies for services rendered.
This process can take upwards of a year in some states. If you aren't prepared with a cash reserve, your agency could quickly go under.
3. Regulatory Roadblocks
From OSHA and HIPPA to federal, state and accreditation requirements, there's a lot to master before your homecare organization is up and running. Do you have the time and knowledge necessary to get to the finish line without the help of a startup expert?
4. Insufficient Resources
You will need lots of resources! These include employees, policy and procedure manuals, computer software, and education. Neglecting to prepare with adequate resources before launching is the fastest way to a disastrous startup.
5. Incomplete Processes
When embarking on a startup or business expansion, entrepreneurs must hone their processes for maximum efficiency. Staff orientation, client admissions, emergency preparedness, and quality improvement are areas that require specific attention and detailed processes.
6. Poor Referral Practices
Referrals, whether professional or client-based, are the lifeline of any homecare organization. The first step to starting or growing your agency is knowing where to look for referral sources. Without that, it's nearly impossible to obtain a steady stream of new clients.
7. Inadequate Marketing Plan
Marketing is perhaps the most difficult task associated with being an entrepreneur. The wrong tactics can end up costing you significant time and money, without garnering any worthwhile results.
8. Insufficient Tools for New Business Lines
Maybe you've already stepped foot into the home care industry but now wish to expand your reach by offering a new business line or opening an additional location.
Do you have the ability required to plan, troubleshoot, communicate, and troubleshoot this new venture while keeping your current operation in growth mode?
9. Lack of Support
Support groups are essential to any startup founder's success (and sanity). If you decide not to work with a startup expert, you won't know where to turn. State and national industry associations and small business groups are examples of support resources.
Succeeding With a Startup Expert
If this all seems overwhelming to you, you're not alone. Every entrepreneur has felt the startup stress at one point or another.
The good news is that hiring a startup expert will save you from most, if not all, of these issues. With the right consultant, expect to reap the following benefits:
Guidance on choosing a location and the right services
Help with obtaining the best resources for your specific agency type
Direction on how to obtain licensing and accreditation in your state
An effective plan for business growth, funds management, and in-house processes
Work with a startup expert at Kenyon HomeCare Consulting to avoid hating yourself because of the time and money lost by trying to do everything alone. Let our professionals point you toward success right from the beginning!
Contact us or call 206-721-5091 today for your 30 minute free consultation!
This article entitled, HIRE A STARTUP EXPERT NOW OR YOU'LL HATE YOURSELF LATER, first appeared in Kenyon HomeCare Consulting blog.
------
One of Ankota's recent whitepapers, entitled "Seven Habits of Highly Effective Private Duty Home Care Agencies" available for download and we think you'll find it useful. Please click the link or the picture below to download. If you're interested in scheduling an online demo of our home care or care transitions software solutions, just click this button: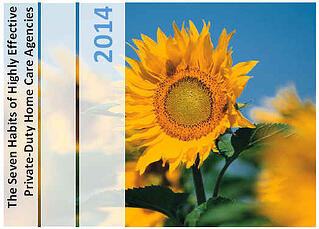 Ankota provides software to improve the delivery of care outside the hospital, focusing on efficiency and care coordination. Ankota's primary focus is on Care Transitions for Readmission avoidance and on management of Private Duty non-medical home care. To learn more, please visit www.ankota.com or contact us.