When I hear advice, I always try hard to listen and consider the advice, but I don't always follow it. One such piece of advice is that I should get 8 hours of sleep every night. So far, that's not working out for me and I average around 6.5. I also heard advice recently from First Lady Michelle Obama who suggested that the campfire treat "s'mores" that are made with a Graham cracker, marshmallow, and a piece of chocolate, should be replaced with new s'mores that have a graham cracker, yogurt, and a strawberry. I don't think I'll be putting that advice into practice soon!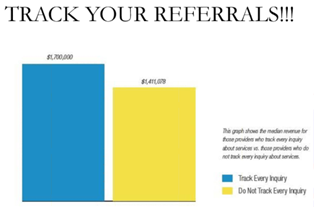 But sometimes advice is compelling and a picture paints 1,000 words, as is the case with this gem of a statistic from the Home Care Pulse survey. The graphic shows that home care agencies who track each referral have average revenue of $1.7 million per year, whereas companies that don't track every referral have revenue of $1.4 million per year. How can a business owner or sales manager see those numbers and not react? As a business owner trying to grow, losing track of leads seems intolerable.
Tracking Leads From Your Website Through your home care software
One feature that we have in Ankota is that we provide a referral form that you can embed right into your home care website. This way, if a lead comes in after hours on your web site, you have all the information right in your home care software and you can't lose a lead. The image below shows how the customizable referral form is embedded right into the website of one of our customers.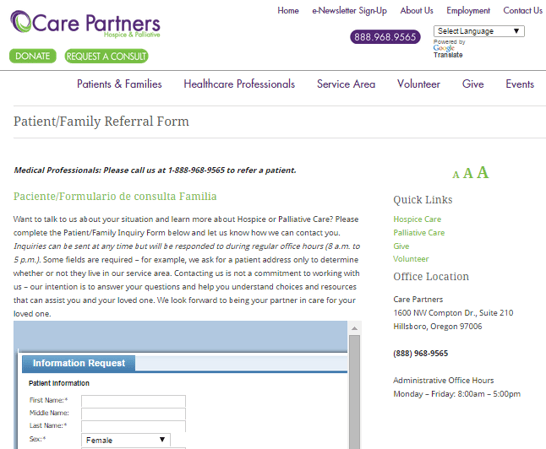 On a related note regarding compelling advice...
Special Offer from Hurricane Marketing Enterprises:
We recently ran a piece about an inspirational webinar led by Steve "the Hurricane" from Hurricane Marketing Enterprises. I was really inspired by his home care marketing tips and followed up with him. He gave me some great advice that I can use at Ankota and also was gracious enough to share a discount code for his upcoming marketing boot camp.
Click here and use the code ANKOTA50 (all caps) to get $50 off tuition.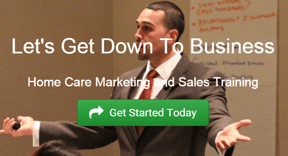 To learn more Home Care industry Best Practices, download Ankota's free white paper called the 7 Habits of Highly Effective Private Duty Home Care Agencies. Just click on the link above or the picture of the document below to download the paper.
If you're interested in scheduling an online demo of our home care or care transitions software solutions, just click this button: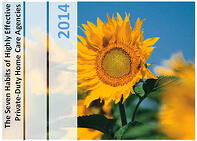 Ankota provides software to improve the delivery of care outside the hospital, focusing on efficiency and care coordination. Ankota's primary focus is on Care Transitions for Readmission avoidance and on management of Private Duty non-medical home care. To learn more, please visit www.ankota.com or contact us.