We hear a lot about the Baby Boomers (who are now reaching age 65 at a rare of roughly 10,000 people per day) and the Millennial Generation of young adults who are approaching the world differently than their parents. Back when Tom Brokaw was a prominent journalist, we used to hear about The Greatest Generation. Middle-aged adults fall into a group called Generation X.
In Jane Pilcher's 1993 essay entitled Mannheim's Sociology of Generations: An Undervalued Legacy, she describes a generation as "people within a delineated population who experience the same significant events within a given period of time."
Discussions about these generations generally cover two topics: 1) what characteristics bind them and make them a unique cohort and 2) how do you market to them.
How Not to Market to a Generation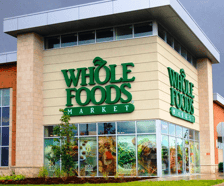 This example is not related to home care, but it shows how careful you need to be when stereotyping a cohort of people in your marketing. Recently, the grocery store chain Whole Foods announced that they will be introducing a new chain of stores to attract the Millennial generation of 18-34 year old consumers. They described that they would be new smaller stores that offer all-natural food at lower prices and be specifically geared to Millennials. Specifically the stores will be more "tech-savvy," and more "streamlined" in design.
Unfortunately for Whole Foods, the stock price tumbled and the media has been panning them, because as journalist Robyn Bolton published in Harvard Business Review, the message is coming across as follows:
Whole Foods needs to create new stores because our current ones are old and cluttered and sell all sorts of poorly organized stuff at high prices --- Ouch!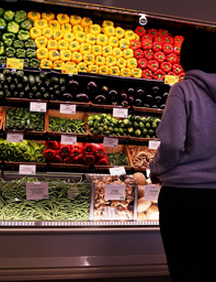 What Can the Home Care Industry Learn From Failure in Generational Marketing?
I think that the biggest lesson we can learn from this is that we need to be cognizant of the generation we're dealing with. A lot of times I tell people my age about what we do at Ankota, and they suggest all kinds of iPhone apps that we can make for our octogenarian clients and caregivers. It doesn't occur to them that people in their 80s and caregivers being paid $10/hour don't generally have iPhones. But that doesn't mean that their baby boomer children don't. So the takeaway is that we need to be smart about our technology. Home Care clients need caregivers and their main technologies are the telephony (the old kind used for talking) and the TV. But, we don't really market to our clients, we market to their children (in most cases the oldest daughter), and in that case our decision maker does in fact have an iPhone.
Here at Ankota, we spend a lot of focus in our road-maps on anticipating changes in the needs of home care consumers. We understand that not all aides have smart phones, but that some do, so we have our telephony functions running on smart phones. We also have technologies for engaging family members and for connecting home care to health information exchanges.
If your home care software vendor isn't thinking this way, perhaps it's time to switch. If you'd like a demo of Ankota's software please click the button below.
To learn about some Home Care industry Best Practices, download Ankota's free white paper, the 7 Habits of Highly Effective Private Duty Home Care Agencies. Just click on the link above or the picture of the document below to download the paper.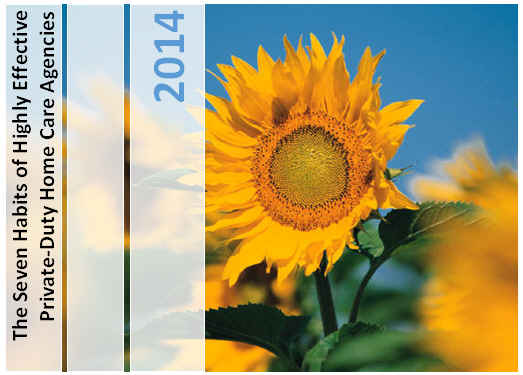 Ankota provides software to improve the delivery of care outside the hospital, focusing on efficiency and care coordination. Ankota's primary focus is on Care Transitions for Readmission avoidance and on management of Private Duty non-medical home care. To learn more, please visit www.ankota.com or contact us.